NAD DD BluOS Network Audio Module
NAD DD BluOS: network audio module for NAD C390DD integrated amplifier (More information)
Availability:

Out Of Stock

Categories:

Sub-categories:

Brand:

Delivery:

FREE Delivery Australia Wide
Need Affordable Installation?
For our Adelaide customers, Vision Hifi offers a range of affordable installation services for your home or office. Discover our Installation Services .
Buy this Product
---
FREE Delivery Australia Wide
This product is each.
This product is currently unavailable to order.


Product Details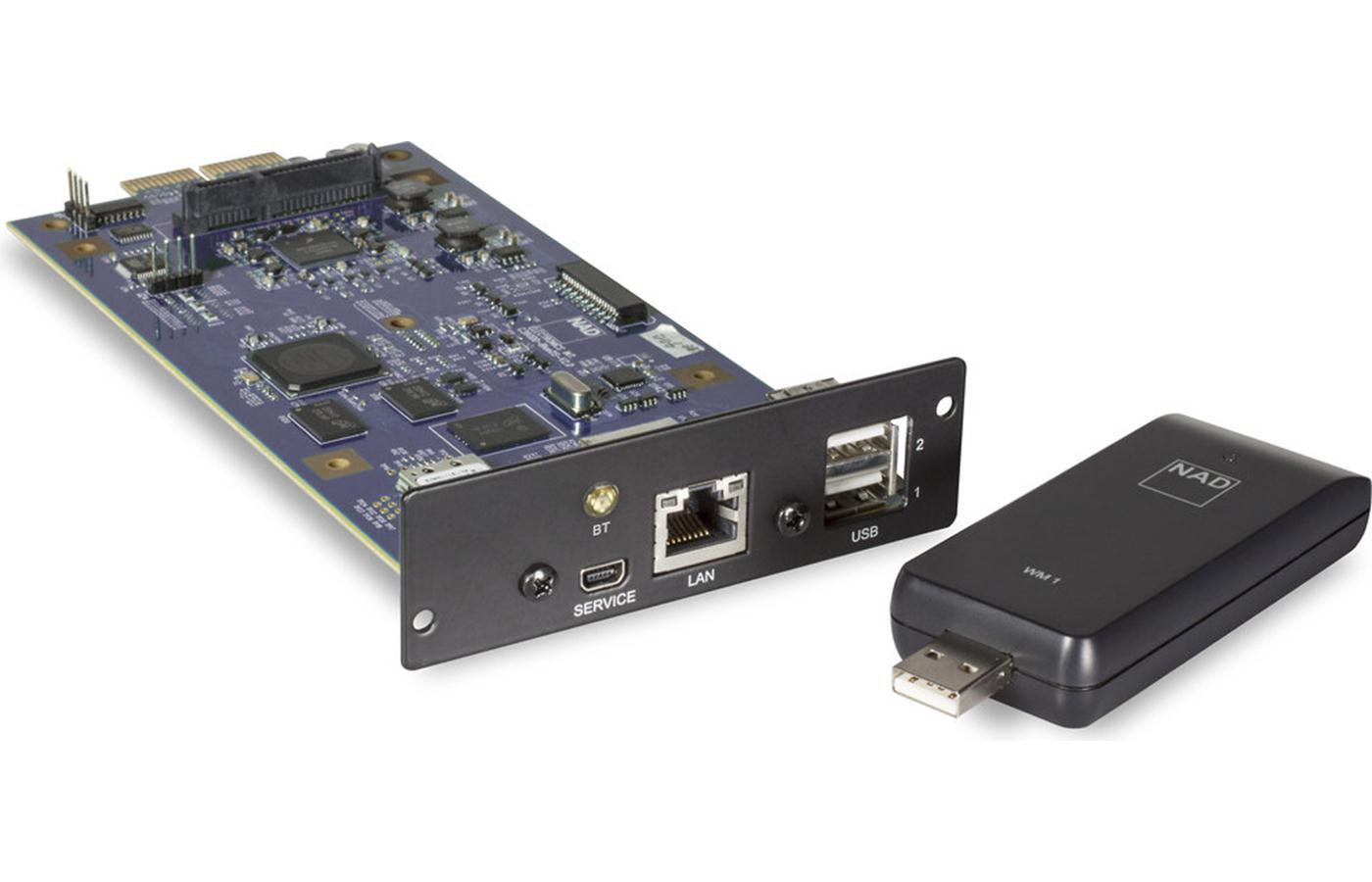 Easily integrate Hi-Res Audio, network streaming, and music control BluOS App in your C 390DD
Direct Digital DAC Amplifier or Masters M12 Digital Preamp DAC. Featuring BluOS, the music management software developed by NAD's sister brand, Bluesound, the DD-BluOS module is a complete digital music solution at an amazingly affordable price. Thanks to the forward-looking innovation of Modular Design Construction, you can now add BluOS network and internet music streaming with advanced music management to your NAD C 390DD or M12.
As an internal module there are no external wires or power supplies required and integration with the C 390DD or M12 operating firmware is hand-in-glove. Both Ethernet and Wi-Fi operate in asynchronous mode for lowest jitter performance and allow connection to music stored anywhere on the local network or streamed directly from the Internet using a popular music services like Spotify Connect, Rdio, and Slacker. You can also play music from a USB drive or hard drive via the USB A port.
In addition to a standard Local Area Network, BluOS requires an iOS or Android smartphone or tablet (NAD offers free iOS and Android Apps) to control and manage your music. While the expected functions of Play/Pause/Skip are present, BluOS also brings all of your music together integrating locally stored music (like iTunes) and music streaming services. BluOS does not rely on middleware like UPnP/DLNA/AirPlay with their inherent limitations, but instead creates direct shares with music in all formats including FLAC, ALAC and WAV with data rates up to 24/192. Playlists can be created and managed right inside the BluOS App. Gapless playback is supported and the DD-BluOS is fully compatible with Bluesound High-Res Wireless Multi-room Players to form integrated whole-house systems. Includes an external USB WiFi module to optimize signal strength.
Send us an enquiry
Talk to an Expert
Our Vision Hifi staff members are available to discuss our products and your requirements. Contact us today for assistance.
Contact Details
1300 721 480

Vision Hifi
327 Goodwood Road
Kings Park SA 5034