Storm Audio PA8 Ultra MK3
Availability:

Call to Buy

Categories:

Sub-categories:

Brand:

Delivery:

Contact us for Delivery Charges
Need Affordable Installation?
For our Adelaide customers, Vision Hifi offers a range of affordable installation services for your home or office. Discover our Installation Services .
Buy this Product
Your Price

$15,999

(each)

---
Contact us for Delivery
This product is each.
Order this product by calling us on 1300 721 480.
Vision Hifi is an Authorized Reseller. Order this product by calling us on 1300 721 480.


Product Details
STORM AUDIO - PA8 Ultra MK2 - Product Page
With its UMACTM Class D technology, the PAMK2 range demonstrates audiophile performance with high efficiency, highdynamic range and very low distortion. With four individual URECTMtechnology-based power supplies, each PA MK2 offers up to 3kW of power capacitywith instantaneous response, adapting in real time to the demanding dynamic ofcinema soundtrack reproduction.
If high power is required in yourinstallation, you will find the solution in the PA 8 ULTRA MK2. This model,offering up to 800W in Bridge Tied Load mode, is capable of driving anydemanding loudspeaker or subwoofer to be found in a modern residential cinema.
When partnered with our ISP products, allPA MK2 status information becomes accessible to the installer within the ISPWebUI interface thanks to StormMonitoring technology, allowing for a total visibilityof the installation, whether locally or remotely.
All in all, the PA MK2 range delivers awithout compromise offering to power any installation.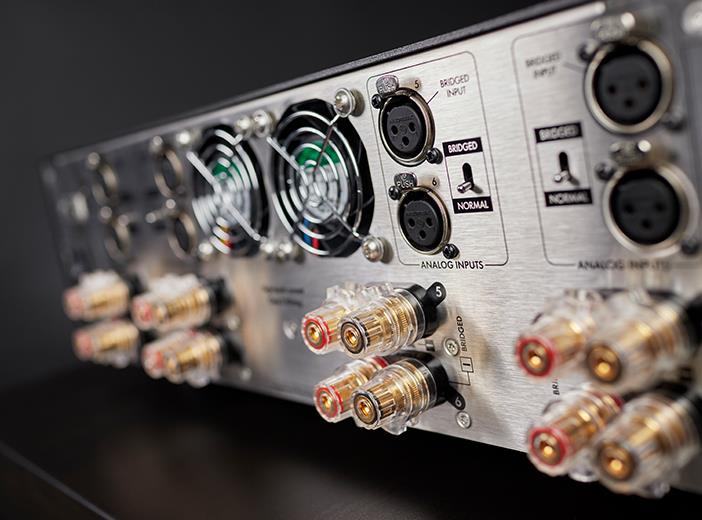 Send us an enquiry
Talk to an Expert
Our Vision Hifi staff members are available to discuss our products and your requirements. Contact us today for assistance.
Contact Details
1300 721 480

Vision Hifi
327 Goodwood Road
Kings Park SA 5034