Monitor Audio AWC265 all weather in-ceiling speaker
Developed using all-C-CAM driver systems derived from our critically acclaimed hi-fi speakers, the new AWC265 comprises a stylish two-way 6 1/2ā€¯ C-CAM bass driver. (More information)
Availability:

Call to Buy

Categories:

Sub-categories:

Brand:

Delivery:

FREE Delivery Australia Wide
Need Affordable Installation?
For our Adelaide customers, Vision Hifi offers a range of affordable installation services for your home or office. Discover our Installation Services .
Buy this Product
---
FREE Delivery Australia Wide
This product is each.
Order this product by calling us on 1300 721 480.
Vision Hifi is an Authorized Reseller. Order this product by calling us on 1300 721 480.


Product Details
Quick and easy installation
High Performance C-CAM bass and high frequency drivers
Stainless Steel 'Trimless' grille ? strong and resistant to corrosion
Non-ferrous Samarium Cobalt magnets for grille attachment ? prevent rust and corrosion
IP55 certified for extreme climate conditions: Salt Spray, UV stability, Water, Vibration, Anti-corrosion
Patented Tri-grip Dog-leg fixings for easy, long-lasting installation
EPDM barriers to prevent moisture. EPDM is an extremely durable synthetic rubber membrane (ethylene propylene diene monomer)
Gold plated push terminals with silicon cover
Stainless fixing screws with Silicone covers
Tweeter level attenuation (internal) ? set prior to installation
Applications: pool rooms, bathrooms, marine deck, universal outdoor installation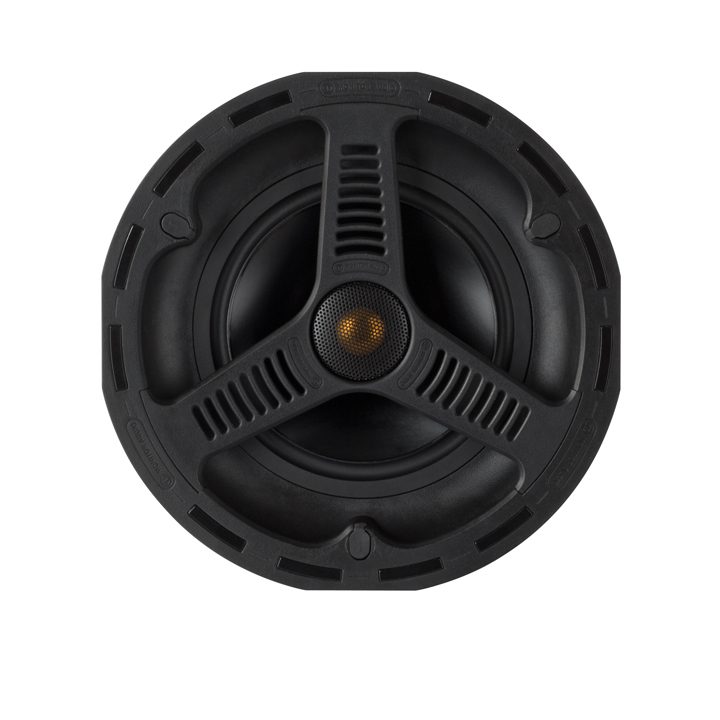 Frequency Response
60 Hz-30 KHz
Sensitivity (1W@1m)
88dB
Impedance (nominal)
8 Ohms
Maximum S.P.L
105.8 dBA
Power Handling (RMS)
60 Watts
Amplifier Requirements (RMS)
20-60 Watts
Drivers
6.5" C-CAM® cone bass driver
1" C-CAM® gold dome tweeter (fixed angle)
Controls
HF Level Switch (+3dB / 0dB / -3dB) - Adjustable at the point of installation
Adjustment Controls
2 x (1 pair) Gold plated push terminal
Overall Diameter - including grille
250 mm (9 13/16 inch)
Overall Depth - including grille
93.5 mm (3 1/2 inch)
Cut Out Diameter
211 mm (8 1/4 inch)
Mounting Depth
88 mm (3 1/2 inch)
Fixing Type
3 position Tri-Grip® dog leg fixings
Primary Construction Material
Mineral Filled PC-ABS Polymer (UL V0 Fire Retardant, RoHS2 Compliant)
Grille
SS430 Stainless Steel
Magnets
Samarium Cobalt
Pre-Construction Bracket
CB6 (Purple)
Operating temperature Range
-34° to 79° C -29° to 174° F
Send us an enquiry
Talk to an Expert
Our Vision Hifi staff members are available to discuss our products and your requirements. Contact us today for assistance.
Contact Details
1300 721 480

Vision Hifi
327 Goodwood Road
Kings Park SA 5034