C-BUS Custom Installation Service
Vision Hifi can provide automated C-Bus lighting control, an elegant and sophisticated solution to make your home more comfortable and enjoyable. (More information)
Availability:

Call to Buy

Categories:

Sub-categories:

Brand:

Delivery:

Contact us for Delivery Charges
Need Affordable Installation?
For our Adelaide customers, Vision Hifi offers a range of affordable installation services for your home or office. Discover our Installation Services .
Contact us for pricing and purchasing enquiries.


Product Details
What is Clipsal C-Bus?
C-Bus is a microprocessor-based control and management system for Buildings and Homes. Whilst it is primarily used to control lighting, C-Bus can automate other controllable systems such as irrigation or pool pumps, curtain or blind motors and ceiling fans. Whether simple ON/OFF control of a lighting circuit, or variable type control, such as dimmable lighting circuits, C-Bus can be used to control virtually any type of electrical load.
To ensure fast and reliable operation, each C-Bus device has its own in-built microprocessor allowing each to be individually programmed.
Why C-Bus?
Highly robust and reliable control system
Wide range of tools available to allowing interface of 3rd party automation systems
A single C-Bus cable connection can control an unlimited number of devices
Ultimate flexibility in switching and control - functions can be changed, added, removed, moved, reprogrammed, at any position on the network
C-Bus is ideal to install and commission during a new build or renovation


How C-Bus Works

The C-Bus Network Bus is the communications wiring for the system, consisting of 'Cat 5' cable. The Bus not only provides the means of communication between units, but also the small amount of power needed to operate the circuitry within each C-Bus unit.
The C-Bus connections may be looped or branched from unit to unit providing for a flexible system layout.
During commissioning, the system is programmed so that specific commands can trigger a specific response in a single device/circuit or multiple devices/circuits for example; instead of simply dimming the lounge room light, a single button press may also close the motorised curtains, switch off the main pendant light and simultaneously dim feature lights to a pre-set level.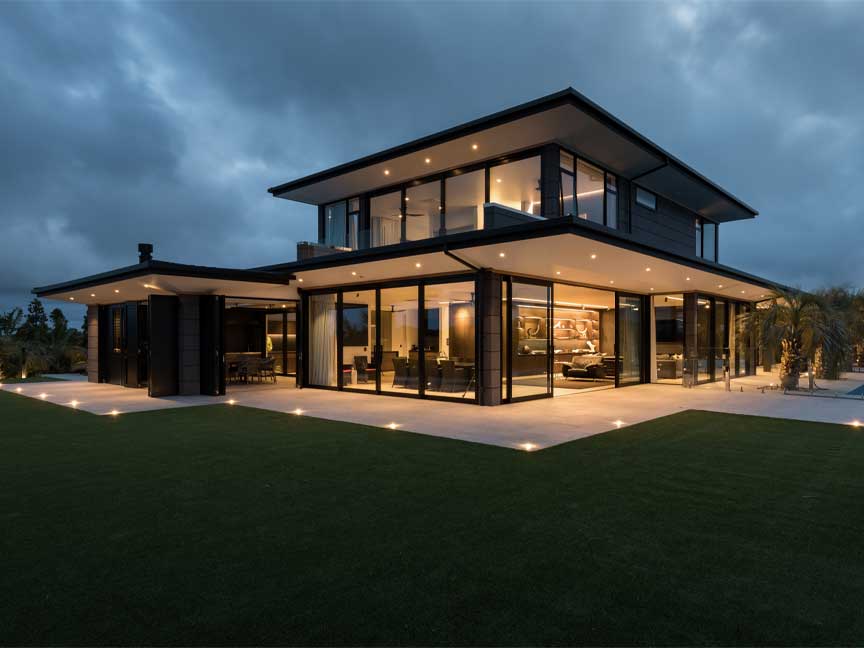 Send us an enquiry
Talk to an Expert
Our Vision Hifi staff members are available to discuss our products and your requirements. Contact us today for assistance.
Contact Details
1300 721 480

Vision Hifi
327 Goodwood Road
Kings Park SA 5034