Montaudio Rangitoto R1 Anti-Vibration / Isolation feet 8 pack
HIFI Anti-Vibration / Isolation feet (More information)
Availability:

Ship in 3-5 Business Days

Categories:

Sub-categories:

Brand:

Delivery:

FREE Delivery Australia Wide
Need Affordable Installation?
For our Adelaide customers, Vision Hifi offers a range of affordable installation services for your home or office. Discover our Installation Services .


Product Details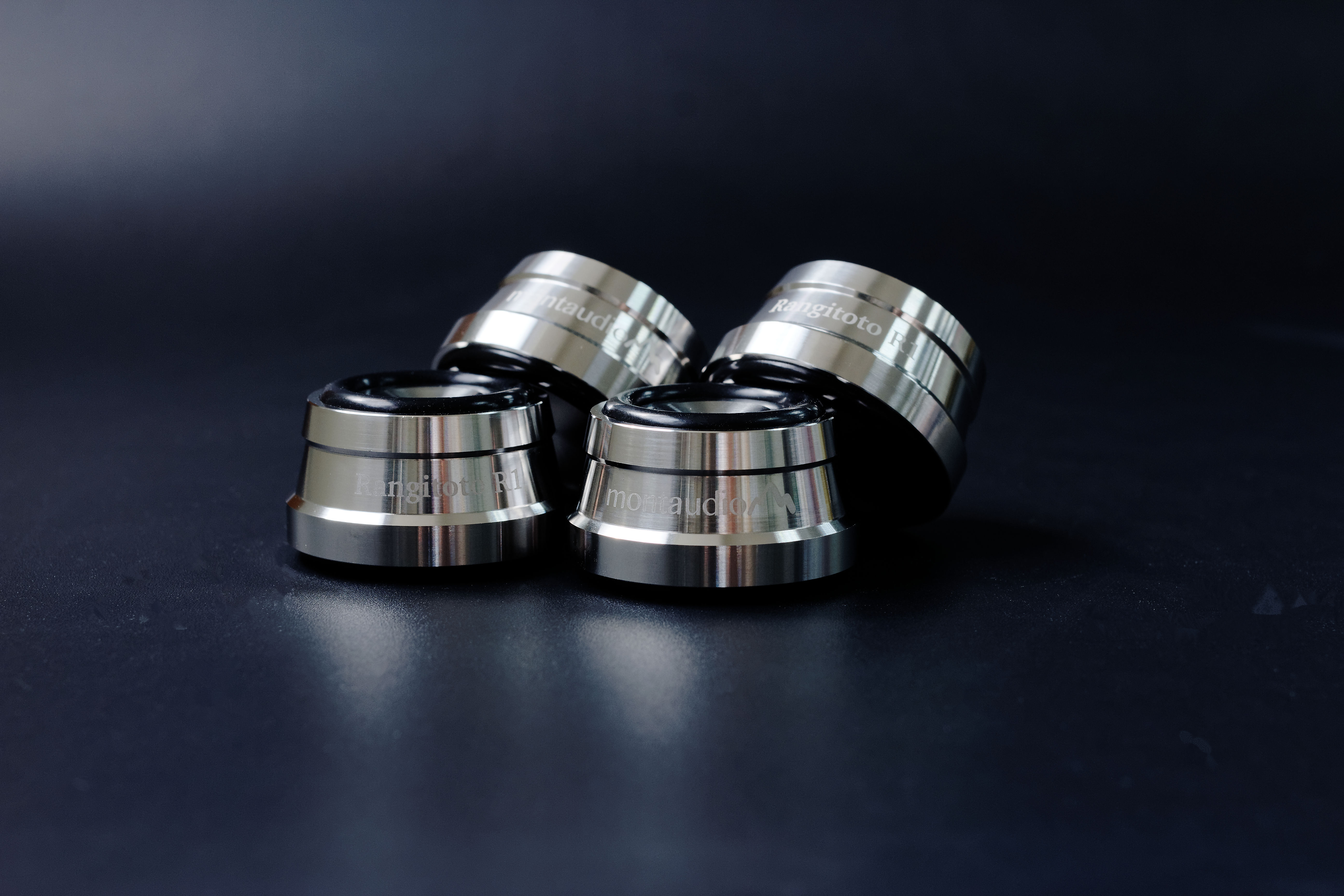 Rangitoto is a volcanic island in the Hauraki Gulf near Auckland, New Zealand, with its distinctive symmetrical shield volcano cone rising 260 metres high over the Hauraki Gulf, forming an iconic landmark of Auckland.
Inspired by the appearance of the volcano, the creators have constructed the Rangitoto R1 Vibration Dampener Pod with very high strength solid stainless steel, coupled with three soft dampening engineered rubber rings on the top and underside to provide outstanding vibrational dampening and anti-slip / anti-scratch performance.
Much like the shield volcano, the top of the Rangitoto R1 is dominated by a sharp central indent, capable of taking spiked dampeners to further minimize unwanted vibrations as well as internal and external harmonics resonance. This enhance the presence of mid-range, accuracy of bass and soundstage, resulting in an immersive listening experience.
Solid, Steadfast, Supportive ? prepare to be unshakable.
Features
Minimise unwanted vibrations and resonances
Enhances clarity across the frequency spectrum
Superior sound stage and listening experience
Improve bass accuracy and sound definition
Central cone indentation designed for spike feet
Unibody solid stainless steel CNC construction
Type: HiFi Anti-Vibration / Isolation Feet
Net Weight: Approx. 115g / pc
Dimensions: ø 36 mm x H 22 mm
Load: Recommended up to 30 kg / pc
Send us an enquiry
Talk to an Expert
Our Vision Hifi staff members are available to discuss our products and your requirements. Contact us today for assistance.
Contact Details
1300 721 480

Vision Hifi
327 Goodwood Road
Kings Park SA 5034