Pro-Ject Audio - Debut Carbon EVO with Ortofon 2M Red Cartridge
Time for Evolution. We have taken our most popular turntable design and improved every aspect of it.The result is an incredibly refined product. (More information)
Availability:

Call to Buy

Categories:

Sub-categories:

Brand:

Delivery:

Contact us for Delivery Charges
Need Affordable Installation?
For our Adelaide customers, Vision Hifi offers a range of affordable installation services for your home or office. Discover our Installation Services .
Buy this Product
---
Contact us for Delivery
This product is each.
Available colours:
Order this product by calling us on 1300 721 480.
Vision Hifi is an Authorized Reseller. Order this product by calling us on 1300 721 480.


Product Details
Pro-ject Audio - Debut Carbon Evo Turntable...
Harnessing the technology and experience gained from the past 30 years, at Pro-Ject Audio we have incorporated all of our learnings into the newly refined Debut Carbon Evo.
8.6" Carbon Fibre Tonearm...
...the proven, masterfully designed 8.6'' carbon tonearm is moulded as one piece.
Transporting energy through the super stiff, but lightweight tonearm, this design produces perfectly timed music with minimal interference from outside influences.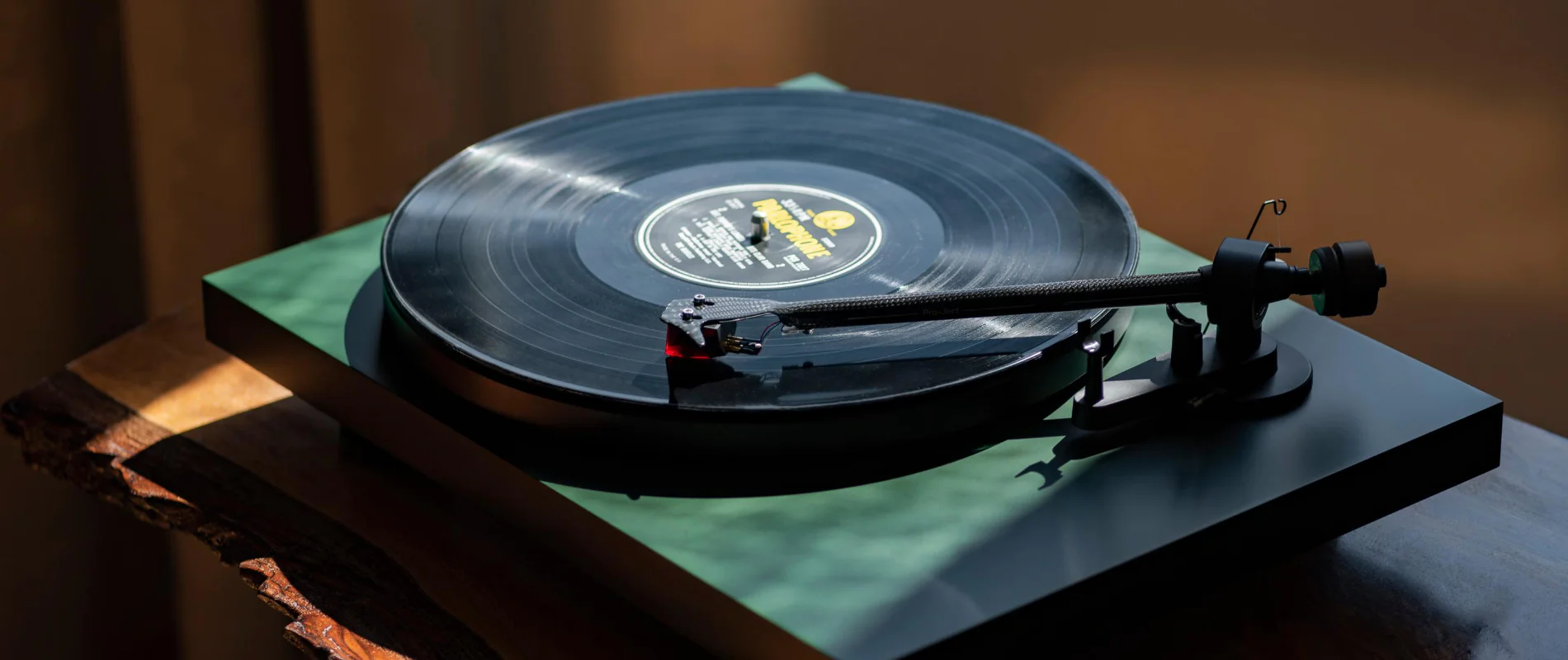 Damped, adjustable metal feet...
...3 height-adjustable, heavy-duty metal feet ensure level positioning and accurate speed control on every surface.
Damped with TPE technical rubber, the adjustable feet on the Pro-Ject Debut Carbon Evo deliver the flexibility to fine tune the faithfulness of your playback.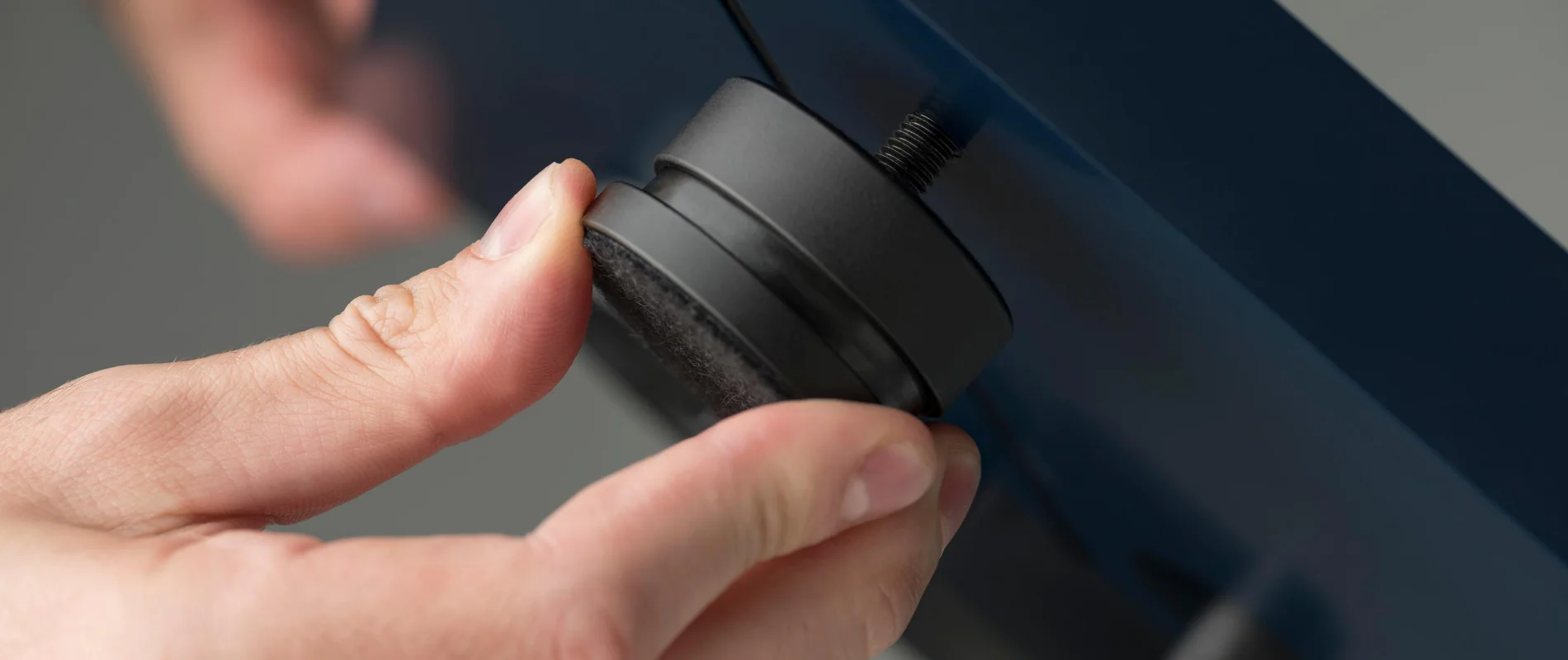 Heavy Duty motor suspension...
...this kind of technology is usually reserved only for high-end turntables. The new motor suspension system of the Pro-Ject Debut Carbon Evo combines TPE technical rubber damping with high-mass mounting plates to create a sturdy, resonance free foundation for the motor.
This combination of materials has been rigorously tested, ensuring even less noise transfer than previously available at this price-point.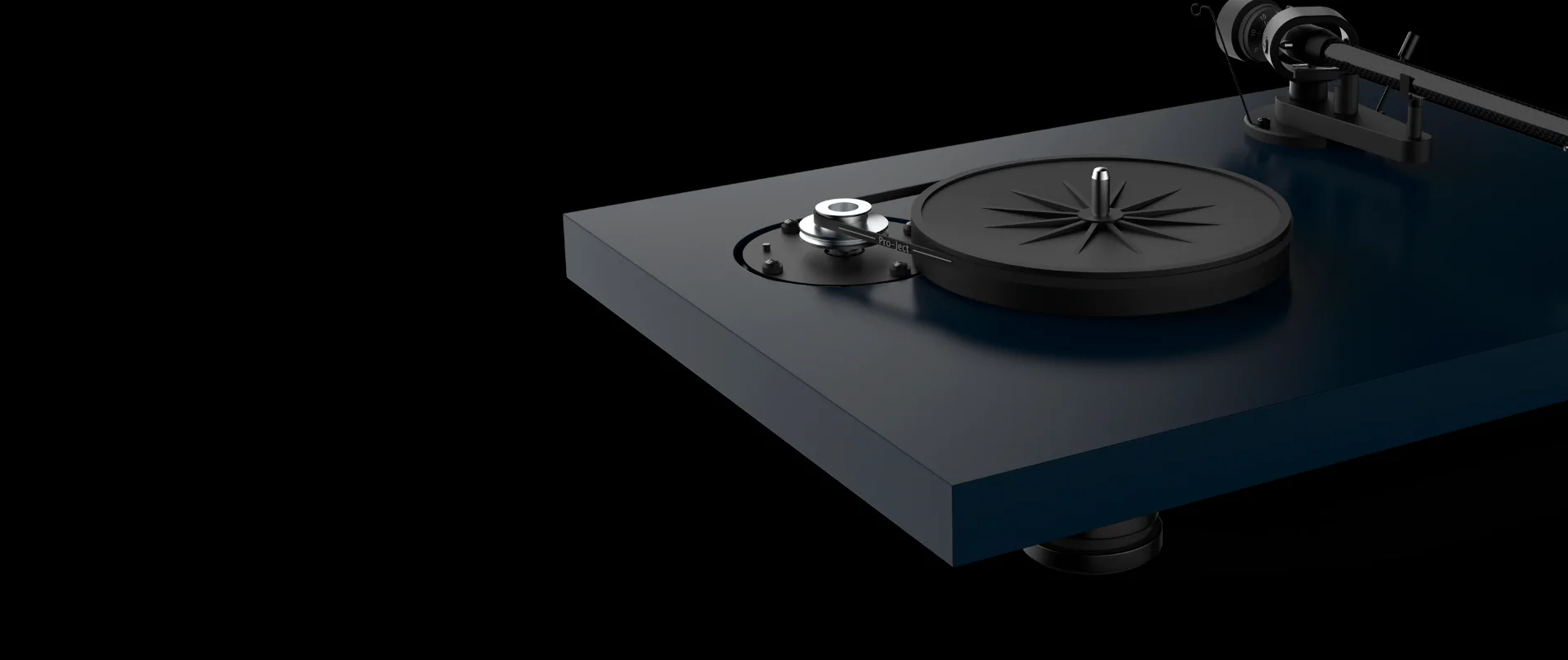 Modern colour finishes...
...with the Pro-Ject Debut Carbon Evo, we are introducing an all-new suite of colour tones to compliment contemporary tastes and furniture trends. With matte, satin and high-gloss finishes to give your new turntable the high-end look you have been looking for.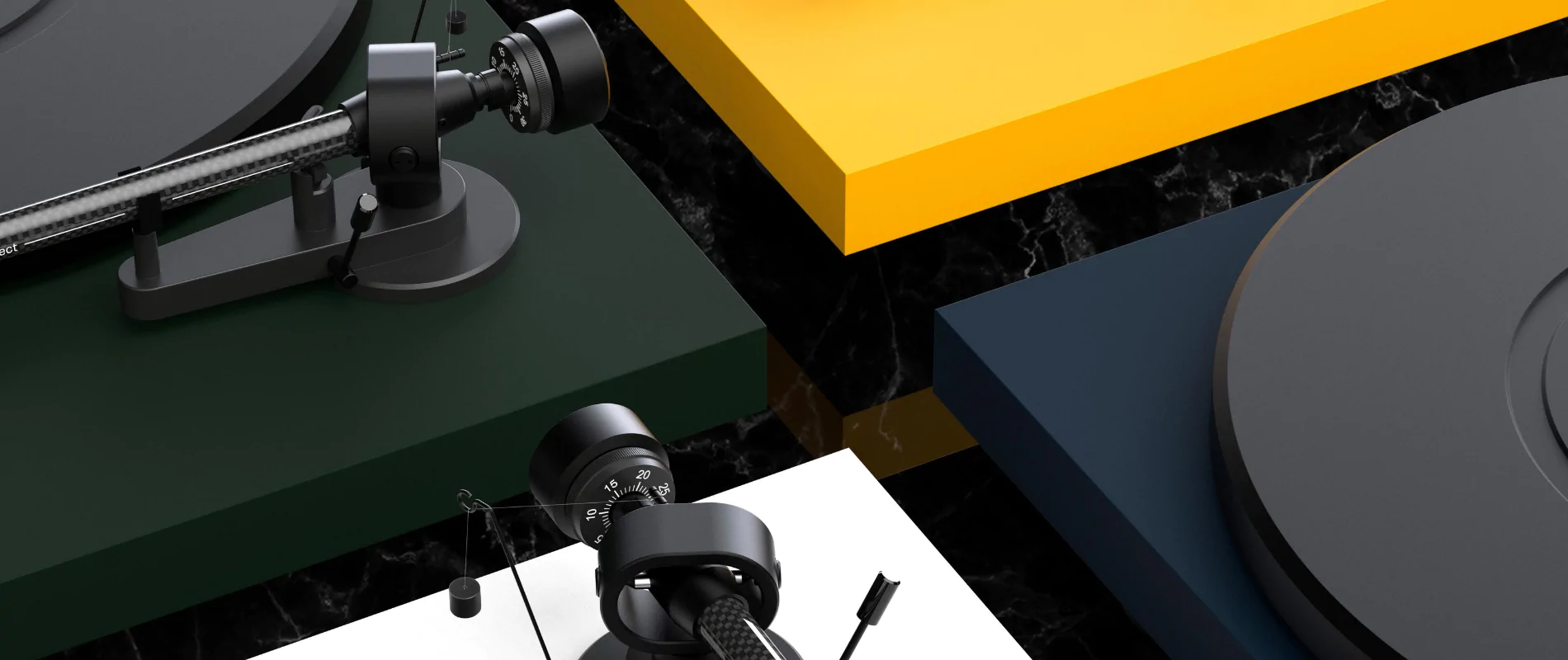 Project Audio - Debut Carbon Evo - Printable Information Sheet
Pro-ject Audio - Debut Carbon Evo Turntable - Specifics:
Speed: 33, 45/(78) (electronic speed change)
Drive principle: belt drive with electronic speed control
Platter: 300mm, 1.7kg heavy steel platter with TPE damping and felt mat
Platter bearing: high precision stainless steel axle in bronze bushing
Wow & flutter: 33: +/-0.17%; 45: +/-0.15%
Speed drift: 33: +/-0.5%; 45: +/-0.6%
Signal to noise: 68dB
Tonearm: 8.6" one-piece carbon tonearm
Effective arm length/mass: 218.5 mm / 6.0 g
Overhang: 18.5mm
Included accessories: 15V DC / 0,8A power supply, dust cover, 78 RPM round belt, 7" single adaptor
Power consumption: 4W / 0W standby
Dimensions: 415 x 113 x 320mm (WxHxD)
Weight: 6kg net
Contact Vision Living

Email:
Phone:
1300 721 480 or (08) 8272 8546
Address:
327 Goodwood Road Kings Park SA 5034
Send us an enquiry
Talk to an Expert
Our Vision Hifi staff members are available to discuss our products and your requirements. Contact us today for assistance.
Contact Details
1300 721 480

Vision Hifi
327 Goodwood Road
Kings Park SA 5034