Yamaha A-S501B: Stereo Amplifier
Impressively high sound quality with a wide range of features and an elegant appearance. This integrated amplifier provides connectivity with a wide range of source devices, such as a Turntable, CD Player, Bluetooth adapter or TV. (More information)
Availability:

Call to Buy

Categories:

Sub-categories:

Brand:

Delivery:

Contact us for Delivery Charges
Need Affordable Installation?
For our Adelaide customers, Vision Hifi offers a range of affordable installation services for your home or office. Discover our Installation Services .
Buy this Product
---
Contact us for Delivery
This product is each.
Available colours:
Order this product by calling us on 1300 721 480.
Vision Hifi is an Authorized Reseller. Order this product by calling us on 1300 721 480.


Product Details
Yamaha A-S501B Stereo Amplifier...
... Custom-made power transformer, custom-made block capacitors, two direct signal path speaker relays, one-point grounding system, aluminium-extruded heat sinks and other top-quality parts effortlessly handle demanding audio signal conditions. The quality of each individual part, as well as how they work together, basically determines the sound quality of any component. Yamaha uses only very high quality parts, carefully selected and tested.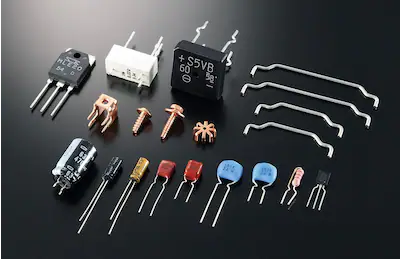 Digital Audio Input for TV and/or Blu-ray Player
The A-S501 is equipped for digital audio input with both optical and coaxial terminals. The optical is for receiving audio from a TV, and the coaxial for receiving audio from a Blu-ray player. The audio stays in the digital domain, giving you pure, pristine dynamic sound for all your entertainment sources, from sports and other programmes to movies and concerts.

Yamaha A-S501 Amplifier Specifics:
Amplifier
Minimum RMS Output Power: 85W x2 (8ohms, 20Hz - 20kHz, 0.019%THD)
Maximum Power: 120w x2 (4 ohms, 1kHz, 0.7% THD)
High Dynamic Power/Channel: (8/6/4/2 ohms = 130/150/185/220w)
Damping Factor: 240
Frequency Response: 10 Hz-100 kHz +/-1.0 dB
Total Harmonic Distortion (CD to Sp Out, 20 Hz-20 kHz): 0.019% (50 W/8 ohms)
Signal-to-Noise Ratio (CD): 99dB
Inputs / Outputs
Audio In/Out: 8/2
Digital Input: Optical/Coax
Digital Coax: 1
Subwoofer Out: Yes
DC Output
Other
Standby Power Consumption: 0.5w
Auto Power Standby
Dimensions
W x H x D (mm) 435 x 151 x 387
Weight (kg) 10.3
Send us an enquiry
Talk to an Expert
Our Vision Hifi staff members are available to discuss our products and your requirements. Contact us today for assistance.
Contact Details
1300 721 480

Vision Hifi
327 Goodwood Road
Kings Park SA 5034