Artnovion - Douro Diffuser - Acoustic Treatment Panel
Sold in packs of 4 Panels, Douro is a geometric diffuser, designed to scatter and diffuse mid-high frequencies. The solid construction of the unit limits the energy lost to absorption, helping create a balanced, homogenous sound field. (More information)
Availability:

Call to Buy

Categories:

Sub-categories:

Brand:

Delivery:

Contact us for Delivery Charges
Need Affordable Installation?
For our Adelaide customers, Vision Hifi offers a range of affordable installation services for your home or office. Discover our Installation Services .
Buy this Product
---
Contact us for Delivery
Available colours:
Order this product by calling us on 1300 721 480.
Vision Hifi is an Authorized Reseller. Order this product by calling us on 1300 721 480.


Product Details
Artnovion - Douro Diffuser

Douro is a geometric diffuser, designed to scatter and diffuse mid-high frequencies. The solid construction of the unit limits the energy lost to absorption, helping create a balanced, homogenous sound field.

The Wave shaped pattern guarantees a uniform diffusion pattern. Scattering begins at 400 Hz and offers effective and even diffusion up to 5000 Hz. Douro is available in two sizes, in a selection of premium wood and lacquered finishes.

Douro can be used on walls and ceilings, and can be mounted in any orientation, according to the diffusion pattern you need.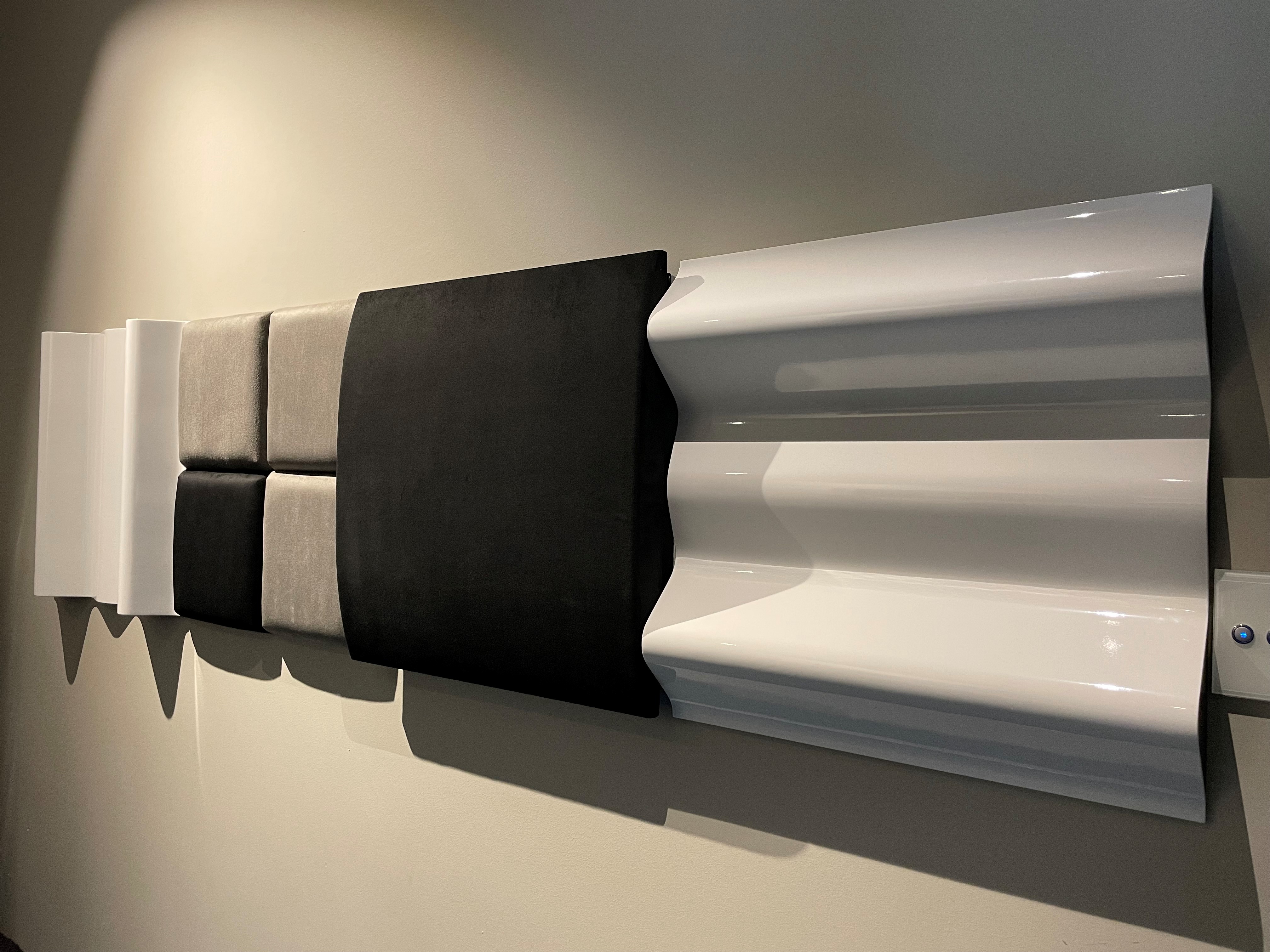 Douro | Natural wood (Furniture Grade)
Douro | Lacquered wood (Furniture Grade)
- Natural wood veneer
- Lacquered HMDF
- HMDF and plywood structure


Recommended For:
- Hi-Fi Listening Room
- Media Room
- Home Cinema

Function and Specifics:
- Improving low frequency response
- Flutter echo control
- Specular reflection control
- Enlarging sweet spot
- Type: 1D - Geometric Diffuser
- Schroeder Optimised curve.
- Scattering range: 400 Hz to 5000 Hz
- Dimension: 595 x 595 x 82mm
- Weight: 2.94 Kg
- Integrated mounting system. Also works with Artnovion FixArt Tube.

Send us an enquiry
Talk to an Expert
Our Vision Hifi staff members are available to discuss our products and your requirements. Contact us today for assistance.
Contact Details
1300 721 480

Vision Hifi
327 Goodwood Road
Kings Park SA 5034