Storm Audio ISP Elite MK2 24 Channel Immersive AV Pre-Amplifier Processor
ISP.24ANALOGMK2 - 24 channel XLR Output Model (More information)
Availability:

Discontinued

Categories:

Sub-categories:

Brand:

Delivery:

Contact us for Delivery Charges
Need Affordable Installation?
For our Adelaide customers, Vision Hifi offers a range of affordable installation services for your home or office. Discover our Installation Services .
Buy this Product
Your Price

$28,999

(each)

---
Contact us for Delivery
This product is each.
This product is currently unavailable to order.


Product Details
STORM AUDIO - ISP Elite MK2 Product Page
(model ISP Elite MK2 24ch XLR)
This amazing processor brings DIRAC correction to your system with connection to your power amplifiers via XLR (balanced), or with adaptors, RCA/Unbalanced connection.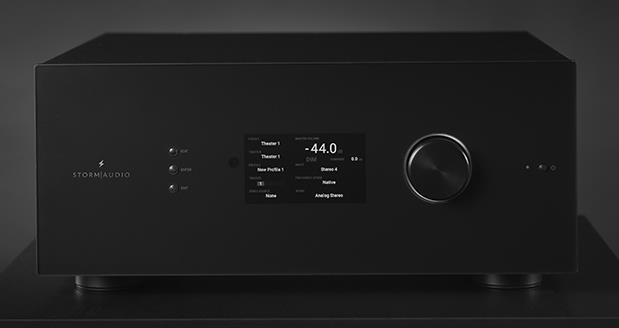 With up to 24ch decoding and up-mixing of the most sought after immersive surround formats, such as Dolby Atmos, DTS:XPro, Auro-3D and IMAX Enhanced, there is also up to 32ch of post-processing including the latest Dirac Live Bass Control module for multiple subwoofers and the state of art Storm Audio Expert Bass Management with its multiple bass zones definition and selective bass routing. The ISP Elite MK2 will provide the best sound performance in any theatre without the installer needing to be an expert in room acoustics
Based on Storm Audio's proprietary modular platform, ISP Elite MK2 has maintained its reputation for modularity and flexibility with multiple hardware and software options available. Whether you need more channels of analog XLR outputs or digital AES/EBU (up to 32ch) or you need to interface with audio over IP AES67 networked devices, you will always find the right optional module to satisfy your needs.
Not only offering a more subtle and classy design, the ISP Elite MK2 also brings sonic refinement with a new proprietary analog/digital hybrid volume adjustment maximizing the dynamic range for a more accurate, detailed and dynamic reproduction of your movie sound track or your music playlists thanks to the ROON Ready integration.
Send us an enquiry
Talk to an Expert
Our Vision Hifi staff members are available to discuss our products and your requirements. Contact us today for assistance.
Contact Details
1300 721 480

Vision Hifi
327 Goodwood Road
Kings Park SA 5034