Theory Audio Design - SB65 - High Output 3Channel Passive Sound Bar
Theory Audio Design - High Output Soundbars - Theory 3-channel soundbars provide reference-level, theatrical-quality sound from sleek contoured enclosures sized to look perfect underneath your TV (available in 3 lengths - price varies accordingly). (More information)
Availability:

Call to Buy

Categories:

Sub-categories:

Brand:

Delivery:

Contact us for Delivery Charges
Need Affordable Installation?
For our Adelaide customers, Vision Hifi offers a range of affordable installation services for your home or office. Discover our Installation Services .
Buy this Product
---
Contact us for Delivery
This product is each.
Available colours:
Order this product by calling us on 1300 721 480.
Vision Hifi is an Authorized Reseller. Order this product by calling us on 1300 721 480.


Product Details
Theory Audio ALC1809B, SB25 & SUB15B - Now On Show at Vision Living
Note: 3x SB25 equivalent to SB65 soundbar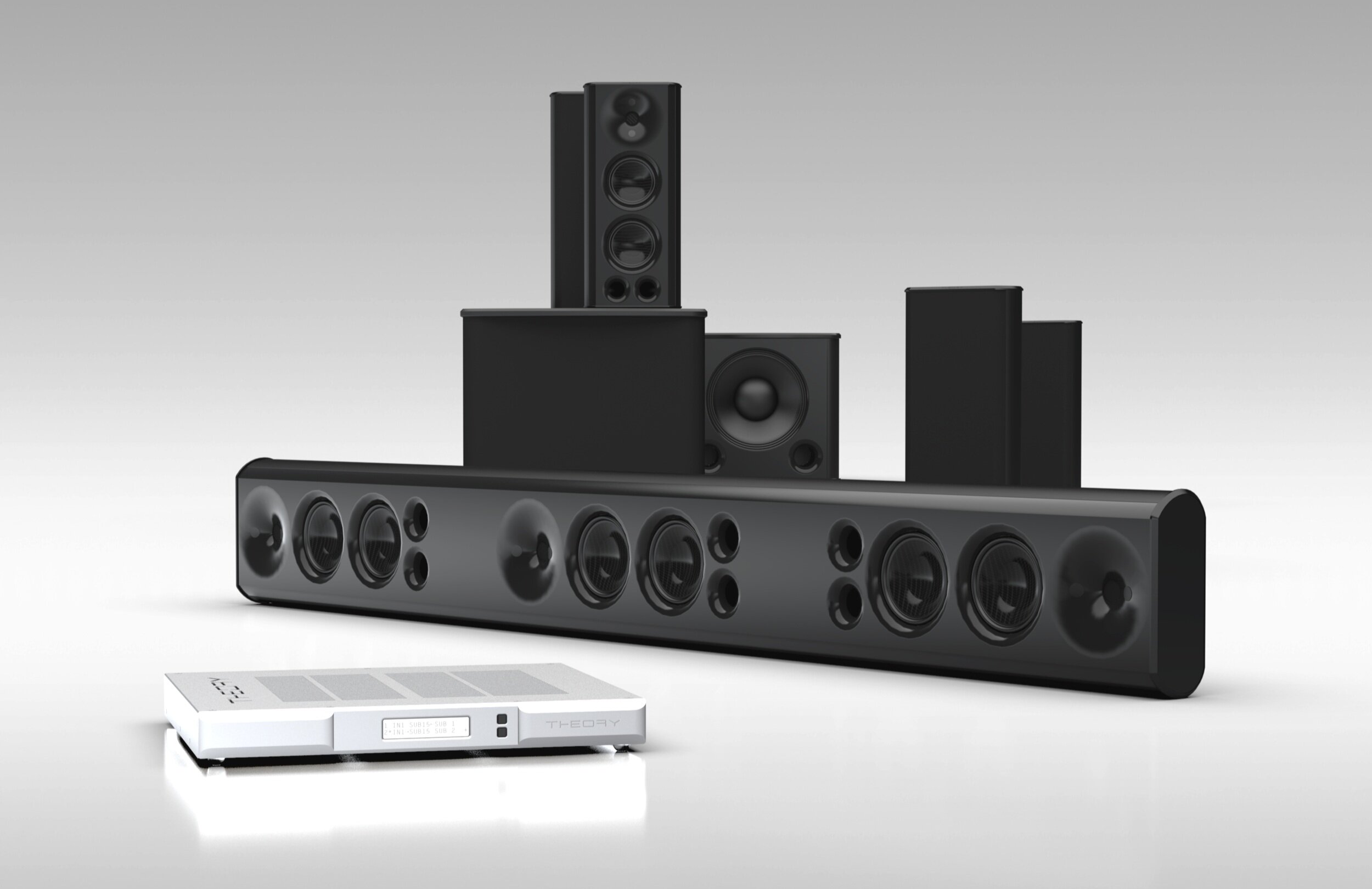 Theory Audio Design product family all sold separately.

Theory Audio Design
SB65 - 3-Channel Passive Soundbar - Specifications
Description: High Output Three-Channel Soundbar matches width of most 65" TV's
Operation: Passive, Requires 3 THEORY ALC Amp Channels
3-Separate sealed enclosures
Drivers: 6 x 5" THEORY Carbon Fibre Low Frequency Drivers
3 x 1.4" THEORY Advanced Polymer Compression Drivers
Bandwidth: 75Hz - 23kHz
Sensitivity: 94dB-108dB SPL
Power Handling: 200W (AES)
Power Requirements: Requires THEORY Amplified Loudspeaker Controller
Maximum Output: 117dB Per Channel; >124dB Three Channels Driven
Nominal Impedance: 4ohms
Colours: Black
Dimensions: H x W x Dmm - 241.3 x 1448 x 96.5
Weight: 28.35kg
Note: available in three sizes.SB65 - 1448mm, SB75 - 1676mm, SB85 - 1913mm.
Price varies according to size

"This is the new king of soundbars, bar none. Fact."
- Mark Henninger, AVS Forum
Send us an enquiry
Talk to an Expert
Our Vision Hifi staff members are available to discuss our products and your requirements. Contact us today for assistance.
Contact Details
1300 721 480

Vision Hifi
327 Goodwood Road
Kings Park SA 5034