EX-DISPLAY PRODUCT: This is an ex-demo product previously on display in our Showroom.
Yamaha CX-A5200 + MX-A5200 Aventage Home Theatre AV Pre-Amplifier & Power Amplifier - Ex Display - One Set Only - CXA5200 & MXA5
OEM Packaging and a full warranty - Experience the future of home cinema with the 11.2-channel CX-A5200 AVENTAGE Pre-Amplifier combined with the matching 11 channel MX-A5200 Power Amplifier delivers an exhilarating and immersive home cinema experience. (More information)
Availability:

Call to Buy

Categories:

Sub-categories:

Brand:

Delivery:

FREE Delivery Australia Wide
Need Affordable Installation?
For our Adelaide customers, Vision Hifi offers a range of affordable installation services for your home or office. Discover our Installation Services .
Buy this Product
---
FREE Delivery Australia Wide
Normally:

$8,598

Save:

$1,712
SALE ENDS 31st July at 12:00pm
This is an ex-display product.
Order this product by calling us on 1300 721 480.
Vision Hifi is an Authorized Reseller. Order this product by calling us on 1300 721 480.


Product Details
AVENTAGE Separate Components represent the pinnacle in exhilarating home entertainment.
In pursuit of the ultimate in home cinema, Yamaha establishes a new benchmark in performance and innovation.
Introducing theCX-A5200 pre-amplifier and MX-A5200 power amplifier.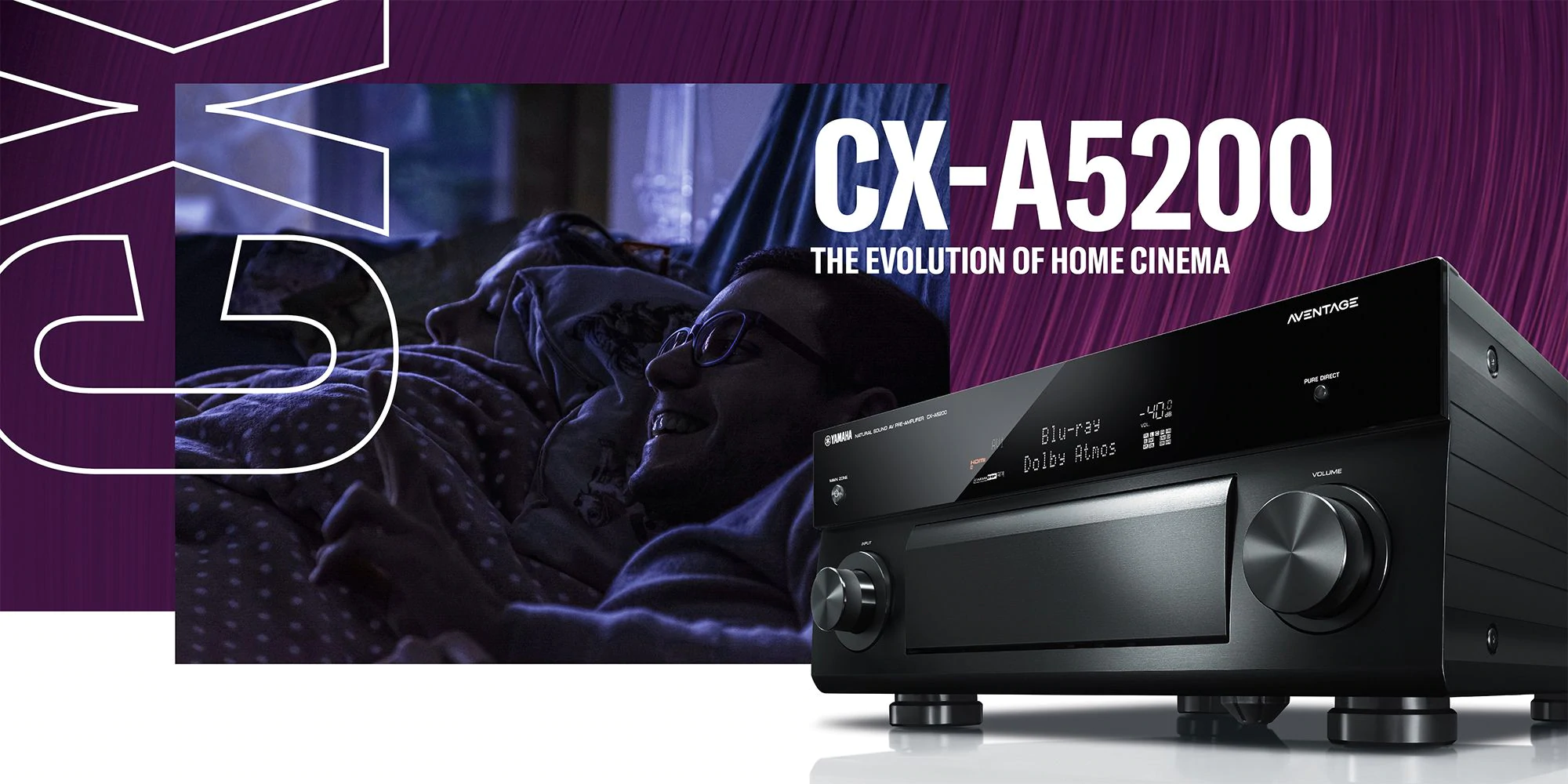 SURROUND:AI
The AI technology built into the DSP analyses the scene and then creates the optimal surround effect to reproduce it with the greatest impact.
This AI instantaneously analyses scenes by focusing on distinct sound elements such as dialogue, background music, ambient sounds and sound effects, and automatically optimises surround effects in real time.
The result is a compelling sense of expressive power beyond conventional sound field effects that deliver the most profound entertainment experience available today
A New Generation in Sound. Dolby Atmos and DTS:X
Nothing captivates an audience quite like the grandeur of the big screen and the thrill of cinema surround sound.
Object-based audio brings this sense of immersion to breathtaking new heights through the use of overhead speakers and precise location of sounds not just around the listener, but on a 3D plane.
Together with Dolby and DTS, Yamaha brings this latest development in cinema surround sound into the home with astonishing realism and unsurpassed performance.
A New Dimension in Sound
In addition to conventional channel-based audio, it is possible to create a 3D space in which separate acoustic elements can move freely - giving a sensation of the motion of 'objects' above the viewer's head that realises the filmmaker's vision.
Improved CINEMA DSP HD3 features signal processing algorithms to heighten this sense of realism further. With high-performance processors, home theatre performance is maximised - accurately reproducing a new dimension of realism with a rich sense of presence unlike any system you've ever experienced.
Professional-grade ESS DACs
The CX-A5200 features 2 of the latest ESS SABRE PRO Premier DAC (ES9026 PRO) delivering state-of-the-art 32-bit performance.
Further, the DAC also minimises noise levels and achieves an exceptional signal-to-noise ratio.
Redesigned Power Transformer
In pursuit of dynamic expression, the CX-A5200 employs a large, redesigned power transformer to maximise the performance of the new ESS DAC.
Deep and powerful sound is achieved with enhanced regulation of power while a thick brass plate dampens unwanted vibrations from the transformer on surrounding circuitry.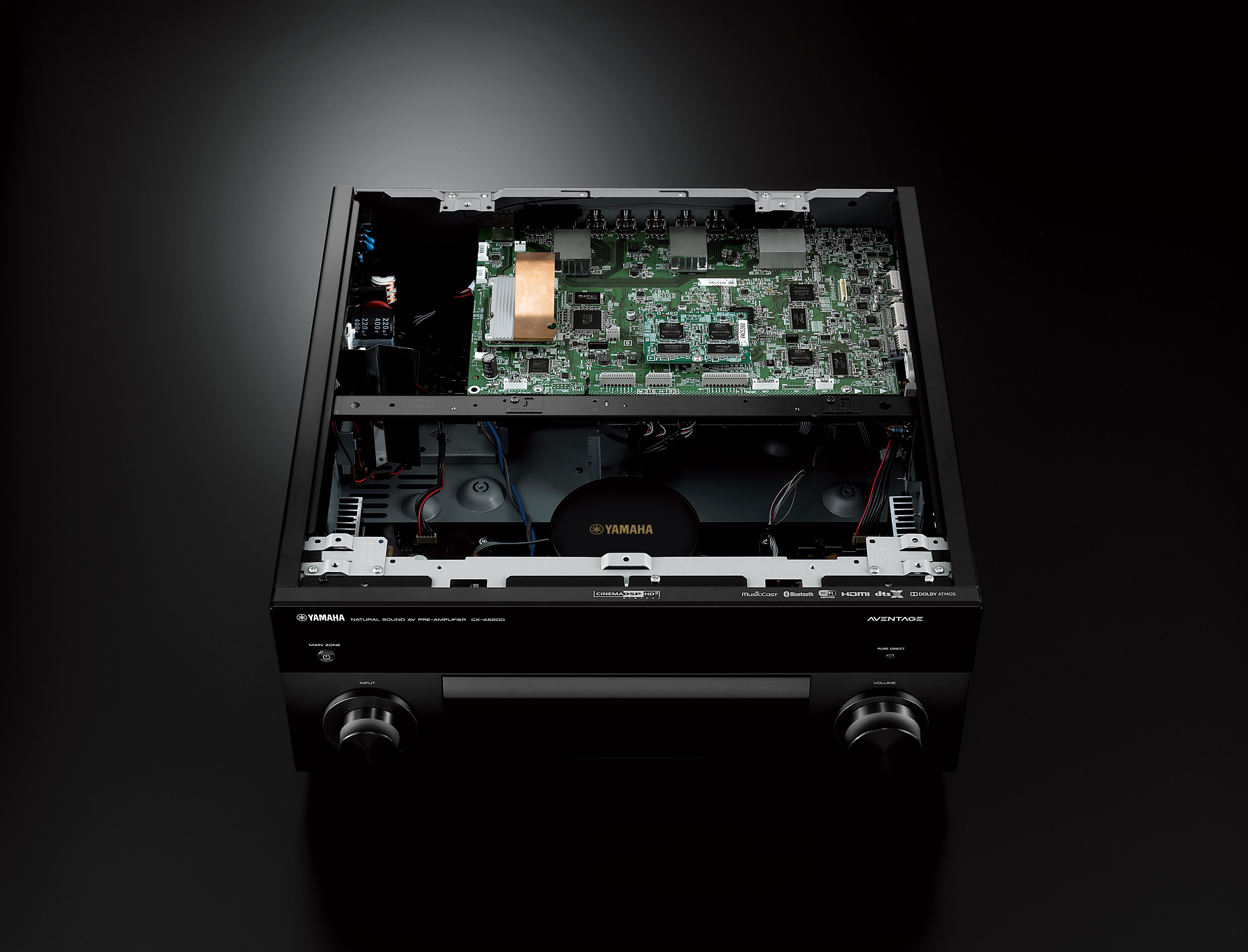 MusicCast
Welcome to a new frontier in multi-room audio.
MusicCast makes it easier than ever to share audio throughout the home.
The CX-A5200 unlocks a range of entertainment options when connected to the MusicCast system. For example, CDs, TV sound and even vinyl records are able to be streamed wirelessly to other MusicCast models using the intuitive app interface.
Supporting high-resolution audio, MusicCast fills every room with high-quality sound from any source. By acting as a hub, the CX-A5200 delivers unsurpassed flexibility for a truly integrated home audio system
Contact Vision Living to book an appointment in our outstanding showroom for a demonstration.

Send us an enquiry
Talk to an Expert
Our Vision Hifi staff members are available to discuss our products and your requirements. Contact us today for assistance.
Contact Details
1300 721 480

Vision Hifi
327 Goodwood Road
Kings Park SA 5034