Bowers & Wilkins 6 Series - HTM6 S3 - Centre Speaker
The HTM6 S3 is small enough to fit into convenient spaces in your home but mighty enough to partner with the 603 S3 tower speaker. It combines our all-new Titanium Dome™ tweeter with the powerful accuracy and transparency of twin Continuum™ bass/midrange cones. Celebrate clarity with the HTM6 S3 center channel speaker. (More information)
Availability:

Call to Buy

Categories:

Sub-categories:

Brand:

Delivery:

Contact us for Delivery Charges
Need Affordable Installation?
For our Adelaide customers, Vision Hifi offers a range of affordable installation services for your home or office. Discover our Installation Services .
Buy this Product
---
Contact us for Delivery
This product is each.
Available colours:
Order this product by calling us on 1300 721 480.
Vision Hifi is an Authorized Reseller. Order this product by calling us on 1300 721 480.


Product Details
The B&W HTM6 S3 Center Speaker...
...Powerful enough to partner with
603 S3
and compact enough to fit with any piece of furniture, HTM6 S3 brings more realism and accuracy to your home theater experience.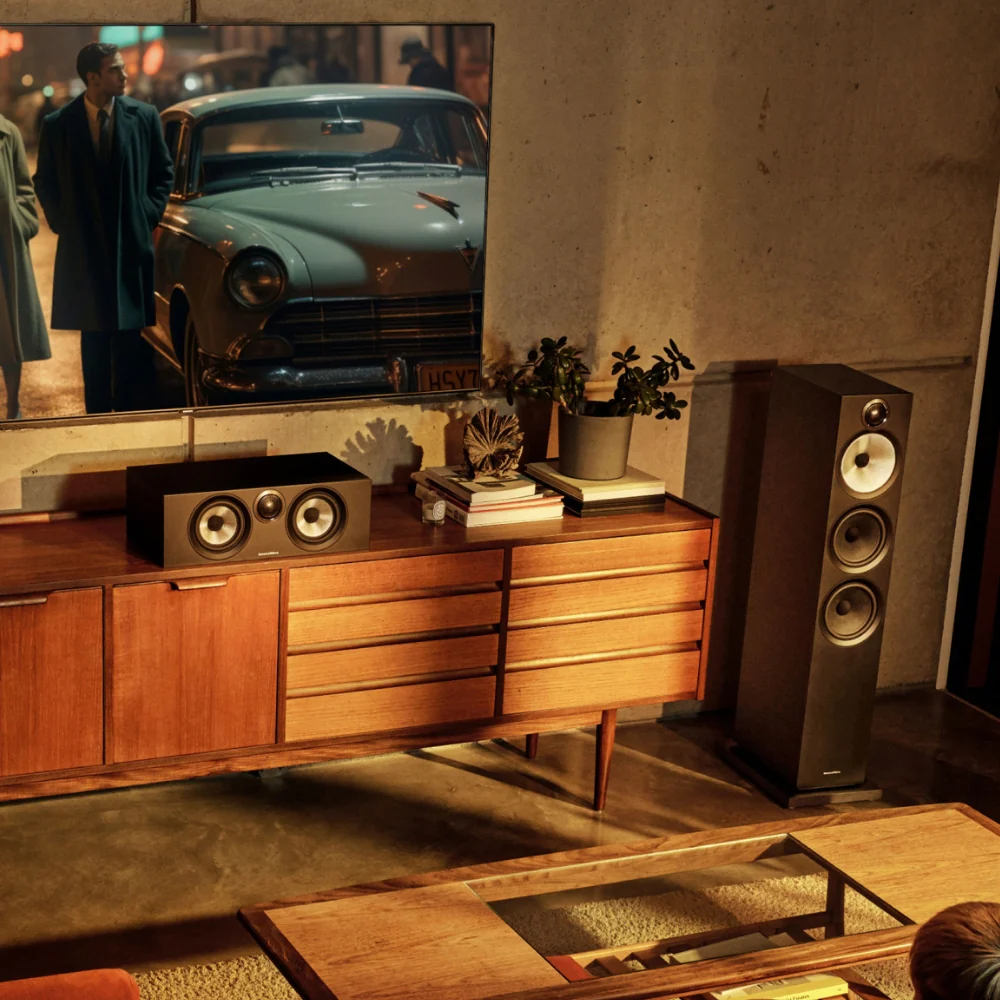 Bowers & Wilkins - HTM6 S3 - Printable Information Sheet



Upgraded speaker terminals
Derived from those recently introduced in our 700 Series range, the speaker terminals on the new HTM6 S3 feature an improved layout and a cleaner signal path between your amplifier and your loudspeakers.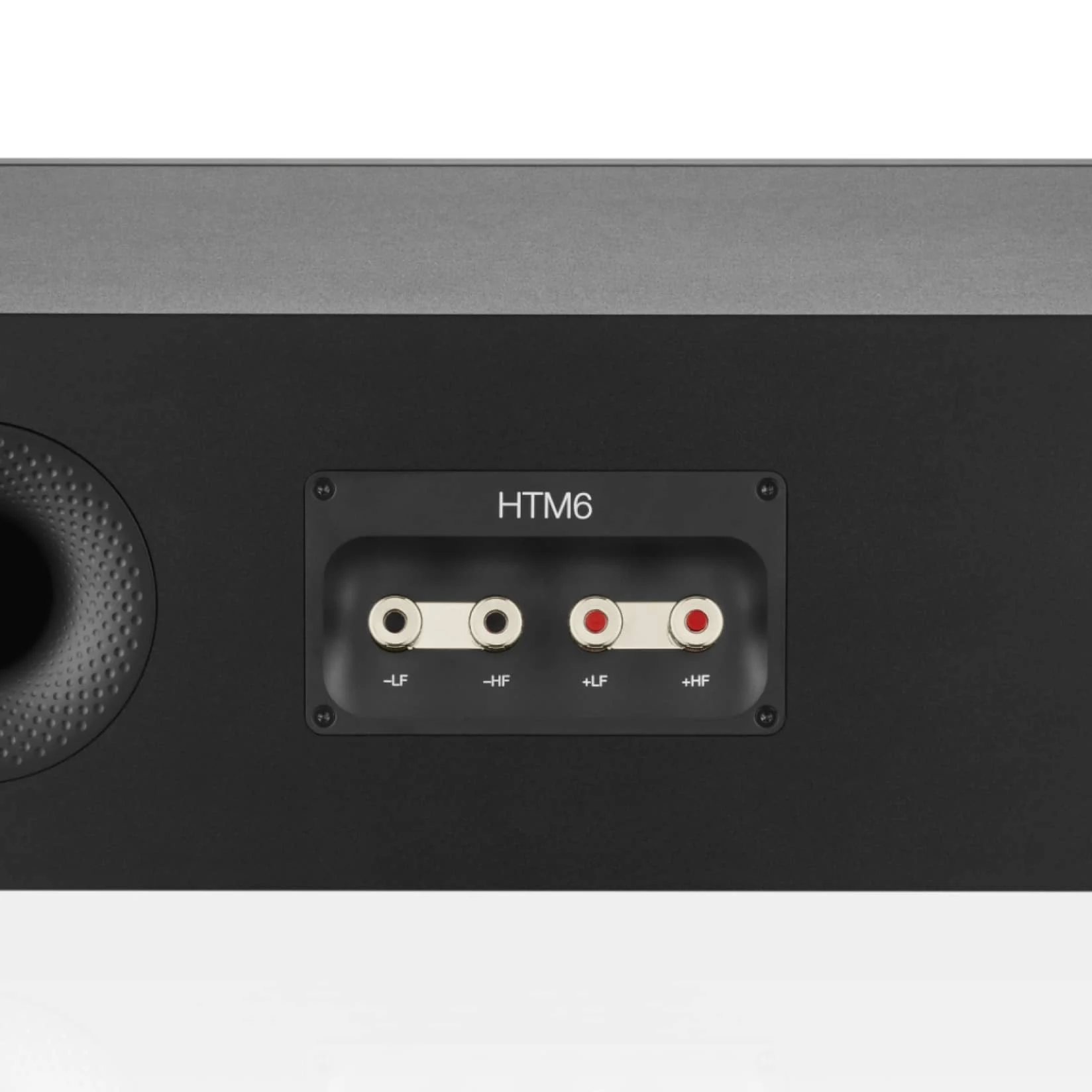 B&W HTM6 S3 Speaker Specifics:

2-way vented-box system with Flowport
Decoupled Double Dome Titanium Tweeter
Continuum cone bass/midrange
1x 25mm (1 in) Titanium Double Dome high-frequency
2x 130mm (5 in) Continuum cone bass/midrange
Frequency range: -6dB at 40Hz to 33kHz
Frequency response: 42Hz - 33kHz +/- 3dB
Sensitivity: 87dB spl (2.83V, 1m)
Harmonic distortion: 2nd and 3rd harmonics (90dB, 1m)
<1% 100Hz - 22kHz
<0.5% 120Hz - 12kHz
Nominal impedance:8ohms (minimum 3ohms)
Recommended amplifier power: 30W - 120W into 8ohms on unclipped programme
Dimensions
Height: 160mm cabinet only
Width: 480mm cabinet only
Depth: 255mm cabinet only (283mm inc. grille & terminals)
Net weight
7.7kg

Cabinet finishes
Black, White, Oak, Red Cherry
Grille finishes
Black (Black & Red Cherry)
Grey (White & Oak)
Send us an enquiry
Talk to an Expert
Our Vision Hifi staff members are available to discuss our products and your requirements. Contact us today for assistance.
Contact Details
1300 721 480

Vision Hifi
327 Goodwood Road
Kings Park SA 5034