Bowers & Wilkins ASW610XP Subwoofer
...the most powerful of the 600 Series subwoofers, delivers the finishing touch (or finishing thump) to a hi-fi or home theatre system... (More information)
Availability:

Call to Buy

Categories:

Sub-categories:

Brand:

Delivery:

Contact us for Delivery Charges
Need Affordable Installation?
For our Adelaide customers, Vision Hifi offers a range of affordable installation services for your home or office. Discover our Installation Services .
Buy this Product
---
Contact us for Delivery
This product is each.
AUTHORISED AUSTRALIAN B&W DEALER
Available colours:
Order this product by calling us on 1300 721 480.
Vision Hifi is an Authorized Reseller. Order this product by calling us on 1300 721 480.


Product Details
B&W ASW610XP Subwoofer...
...serious bass power is developed in a compact cabinet thanks to the unit's 500W amplifier and long-throw 250mm driver. Equipped with audiophile-standard Class D circuitry, the unit remains cool and efficient under pressure.

In all of the 600 Series subwoofers, the bass driver diaphragms are constructed from a rugged, finely-tuned mix of paper pulp and Aramid fibres, which provides the stiffness needed to withstand the tremendous physical forces exerted by the voice coil and pressures inside the cabinet.

Ultra-solid construction delivers slamming bass, drum kicks, and special movie effects. Deformation is minimised; bass precision, power and enjoyment are maximised.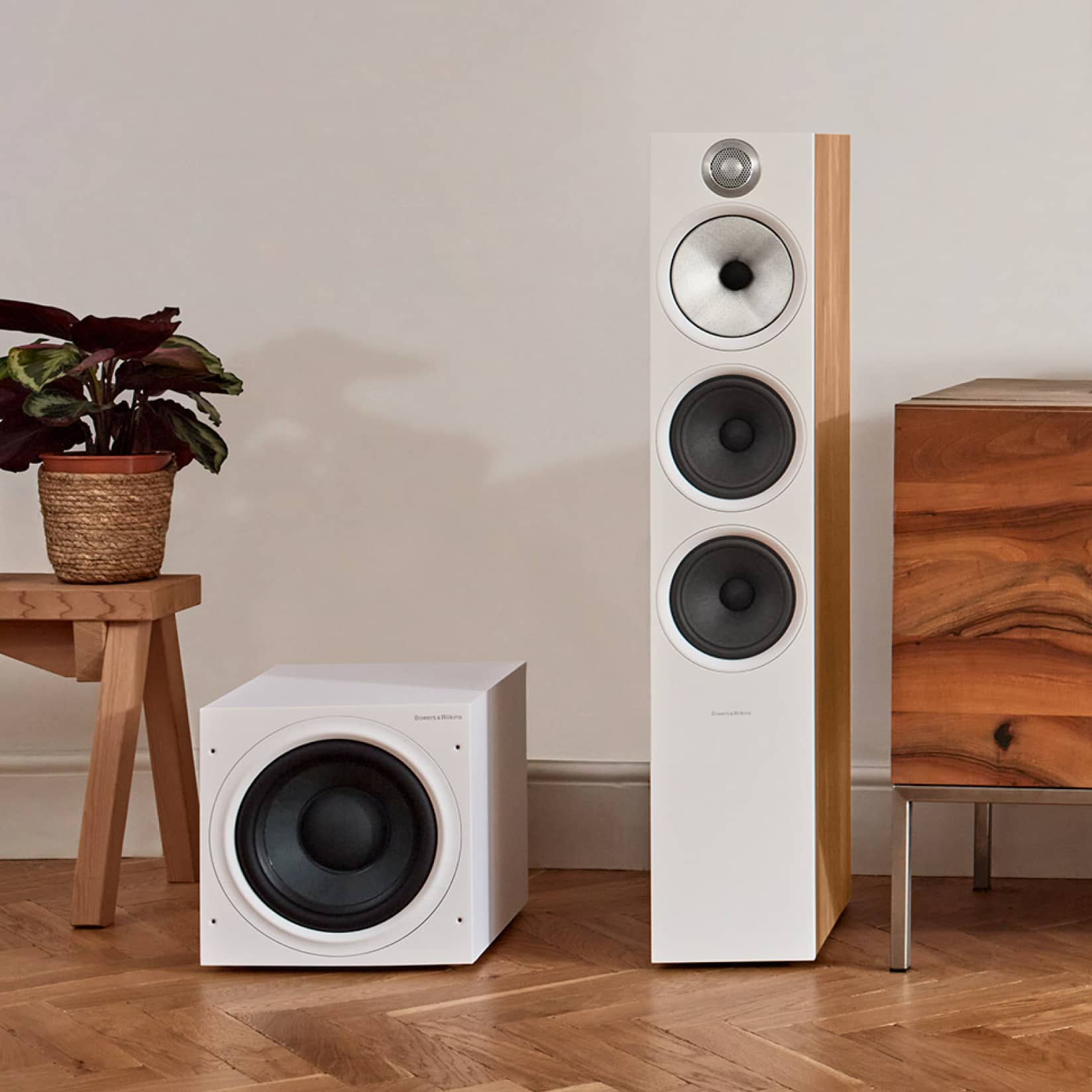 Bowers & Wilkins - ASW610XP Subwoofer - Printable Information Sheet

B&W ASW610XP Subwoofer Specifics:
1x 250mm (10") Paper/Aramid fibre long-throw driver
Active closed cabinet with 500w ICEpower amplifier
Frequency Response: 25Hz - 40/140Hz +/-3dB adjustable (EQ at A)
Frequency Range: -6dB @ 18Hz and 25/140 Hz adjustable (EQ at A)
Line input (RCA phono)
Speaker input (binding post)
12v trigger (3.5mm jack)
Dimensions (H x W x D): 325mm x 325mm x 374mm (includes Grille and Controls)
Weight: 18.7kg
Finishes: Matte Black (Black Grille) or Matte White (Grey Grille)
Send us an enquiry
Talk to an Expert
Our Vision Hifi staff members are available to discuss our products and your requirements. Contact us today for assistance.
Contact Details
1300 721 480

Vision Hifi
327 Goodwood Road
Kings Park SA 5034