Focal Dome Bass-Reflex Subwoofer - Ex Display - One Only Available
Focal Dome bass-reflex subwoofer. (More information)
Availability:

Call to Buy

Categories:

Sub-categories:

Brand:

Delivery:

Contact us for Delivery Charges
Need Affordable Installation?
For our Adelaide customers, Vision Hifi offers a range of affordable installation services for your home or office. Discover our Installation Services .
Buy this Product
---
Contact us for Delivery
This product is each.
Available colours:
Order this product by calling us on 1300 721 480.
Vision Hifi is an Authorized Reseller. Order this product by calling us on 1300 721 480.


Product Details
Dome Subwoofer - by Focal

This subwoofer is the logical follow-up to the Dome concept. It highlights include it's unique design and its gorgeous, single-block aluminium lacquered body.
When used with Dome satellite speakers, it offers a sound comparable to that of a system of much larger speakers. To achieve this level of sound the Dome Subwoofer uses the very best in loudspeaker technology and a hybrid digital/analogue BASH amplifier used in all Focal subwoofers.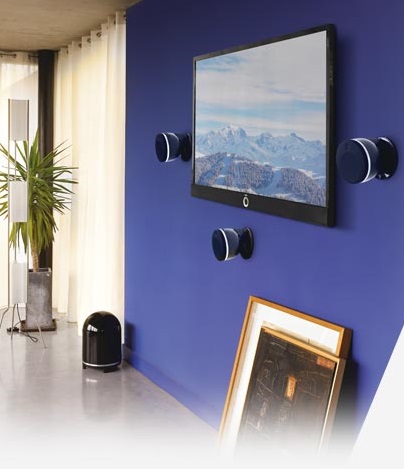 Dome speakers sold separately or as part of a 5.1 pack.
FOCAL DOME SUBWOOFER SPECIFICATIONS
Active bass-reflex subwoofer
High-gloss Black or White Finish
1 x Polyflex 21 cm woofer
Frequency response: 42Hz - 200Hz (+/- 3dB)
Low frequency point: 35Hz
Amplifier power: 100W BASH amplifier
Variable crossover: 50Hz to 200Hz
Phase inverter: 0 - 180 degrees
Autopower
LFE input
Dimensions: 400 x 276 x 276mm (H x W x D)
Net weight: 8.2kg
Send us an enquiry
Talk to an Expert
Our Vision Hifi staff members are available to discuss our products and your requirements. Contact us today for assistance.
Contact Details
1300 721 480

Vision Hifi
327 Goodwood Road
Kings Park SA 5034