Monitor Audio Core W250-LCR In-Wall Speaker
This in-wall model can be used vertically or horizontally: the ideal aspect for centre channel applications in discreet home theatre systems. Features 2x 5" C-CAM bass driver and a pivoting 1-inch C-CAM gold dome tweeter. (More information)
Availability:

Call to Buy

Categories:

Sub-categories:

Brand:

Delivery:

FREE Delivery Australia Wide
Need Affordable Installation?
For our Adelaide customers, Vision Hifi offers a range of affordable installation services for your home or office. Discover our Installation Services .
Buy this Product
---
FREE Delivery Australia Wide
This product is each.
Order this product by calling us on 1300 721 480.
Vision Hifi is an Authorized Reseller. Order this product by calling us on 1300 721 480.


Product Details
The 2-way W250-LCR in-wall model with 5-inch drivers features Monitor Audio's C-CAM cones coupled with a pivoting version of our C-CAM Gold Dome Tweeter.
C-CAM Speaker Cones

Ceramic-Coated Aluminium/Magnesium is a material originally developed by the aerospace industry for jet engine components. Its properties are ideal for loudspeaker cones being extremely rigid, yet light enough to yield high overall efficiency. In manufacture, aluminium/magnesium alloy undergoes a three-stage stress-relieving process to remove surface deformation and molecular weakness. Once formed, the alloy cone is subjected to a high temperature anodic coating process in which a layer of pure ceramic alumina is depleted onto its surfaces to a depth of 50 microns, producing a completely rigid sandwich of alloy and heat-dissipating ceramic material.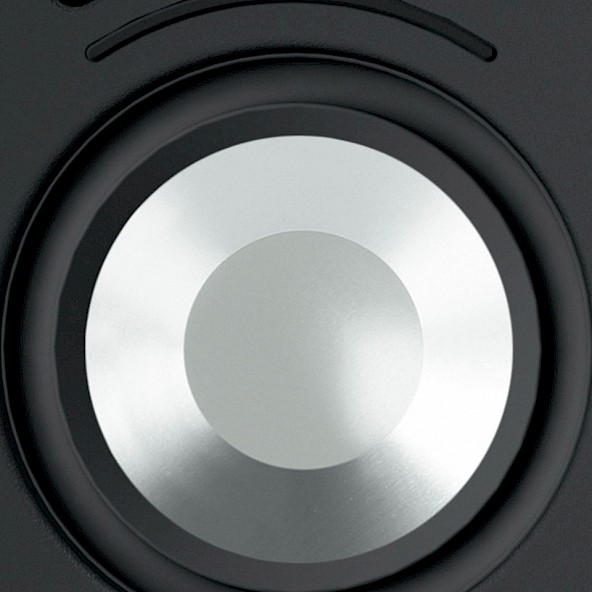 C-CAM Gold Dome Tweeter
The Gold Dome tweeter is formed from a ceramic-coated aluminium/magnesium alloy, gold anodised to a specific thickness for ideal stiffness and damping characteristics. Its new profile and surround geometry have been developed using advanced modelling tools, to provide the optimum qualities for accurate sound reproduction.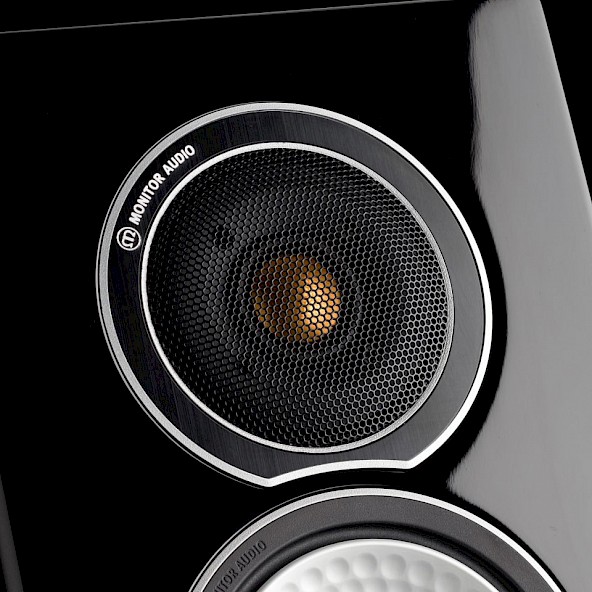 Specifications:
Frequency Response
60 Hz - 30 kHz
Impedance (Nominal)
8 Ohms
Sensitivity (1W@1M)
88 dB
Maximum SPL
108 dBA
Power Handling (RMS)
100 W
Recommended Amp Requirements
30 - 100 W
Drivers Unit Complement
2x 5" C-CAM cone bass driver
1x 1" C-CAM gold dome tweeter
Adjustment Controls
HF Level Switch (+3dB / 0dB / -3dB)

Overall Dimension (H x W x Dmm - when horizontal including grille)
177.4 x 385.2 x 105
Cut Out Dimension (H x Wmm when horizontal)
145 x 353 (allow internal cavity clearance of 197 x 400 for swing travel of Dogleg fixings)


Mounting Depth
100 mm


Fixing Type
3 position Tri-Grip dog leg fixings
Construction Material
Mineral Filled ABS Plastic
(RoHS2 Compliant)
Pre-Construction Bracket
WB5LCR Pre Construction (Yellow)
Weight
3.76kg
Send us an enquiry
Talk to an Expert
Our Vision Hifi staff members are available to discuss our products and your requirements. Contact us today for assistance.
Contact Details
1300 721 480

Vision Hifi
327 Goodwood Road
Kings Park SA 5034