SONOS THEATRE 5.1
THEATRE 5.1 - Nothing anchors your home theatre audio like dynamic, highly detailed bass. With a PLAYBAR and SUB combo, you'll experience each boom, crash, and rumble in all its thunderous glory. Select white option for BOTH white Subwoofer and Play1's with Black Playbar. (More information)
Availability:

In Stock and Ready to Ship

Categories:

Sub-categories:

Brand:

Delivery:

FREE Delivery Australia Wide
Need Affordable Installation?
For our Adelaide customers, Vision Hifi offers a range of affordable installation services for your home or office. Discover our Installation Services .


Product Details
Sonos Home Theatre
5.1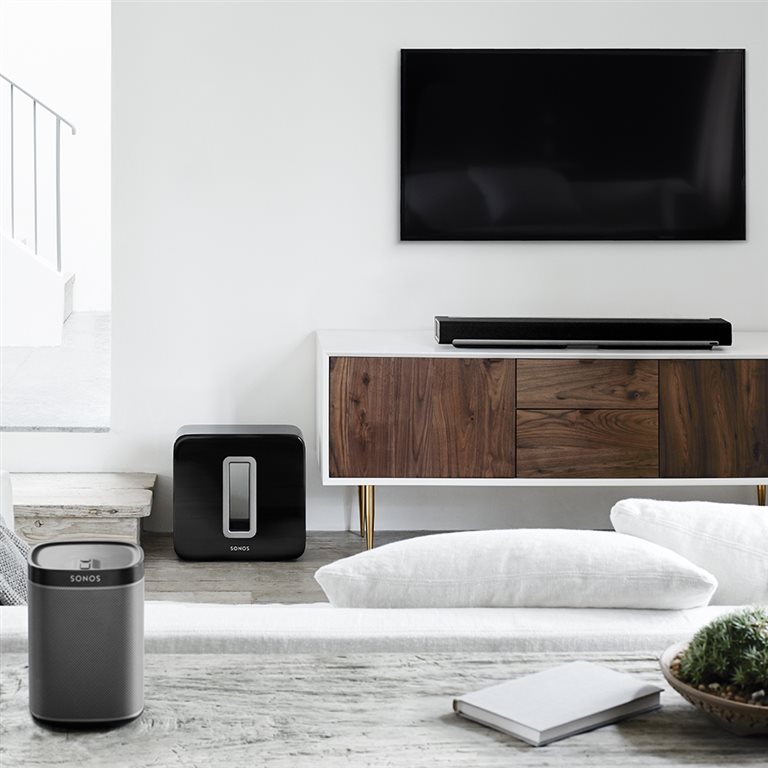 Nothing anchors your home theatre audio like dynamic, highly detailed bass. With a PLAYBAR and SUB combo, you'll experience each boom, crash, and rumble in all its thunderous glory. By adding in a pair of Play 1's at the back of your room your have instant surround sound.
Sonos 5.1 Theatre Pack includes:
1 x Sonos PlayBar
1 x Sonos Subwoofer
2 x Sonos Play 1 (Black)
1 x Sonos Boost
Send us an enquiry
Talk to an Expert
Our Vision Hifi staff members are available to discuss our products and your requirements. Contact us today for assistance.
Contact Details
1300 721 480

Vision Hifi
327 Goodwood Road
Kings Park SA 5034