EX-DISPLAY PRODUCT: This is an ex-demo product previously on display in our Showroom.
Vienna Acoustics Haydn Grand bookshelf speaker (ex display)
Concert Grand Series: Haydn Grand, Symphony Edition (More information)
Availability:

Out Of Stock

Categories:

Sub-categories:

Brand:

Delivery:

Contact us for Delivery Charges
Need Affordable Installation?
For our Adelaide customers, Vision Hifi offers a range of affordable installation services for your home or office. Discover our Installation Services .
Buy this Product
Your Price

$2,699

(per pair)

---
Contact us for Delivery
This product is per pair.
This is an ex-display product.
This product is currently unavailable to order.


Product Details
Haydn's music is known for its lyricism, from which vibrant tonal colors and brilliant harmonic structures are drawn out of deceptively simple arrangements.
Similarly, the Haydn Grand Symphony Edition's deceptively simple driver complement of our patented 6" X3P Spidercone mid-bass driver and refined 1" triple stackedsilk-dome tweeter centers around the groundbreaking airflow control wedge bass reflex port that serves to virtually eliminate port noise, allows for increased placement flexibility, and provides an extraordinarily compact driver configuration by positioning the tweeter on the front of the wedge.


A dedicated linear crossover layout, with the copper circuit paths arranged in the direction of electron flow, takes into account the potential for sympathetic and parasitic interactions among crossover components that may inject unwanted noise and distortions while allowing for more direct and efficient transfer of signal to the drivers which leads to a greater level of detail and purity.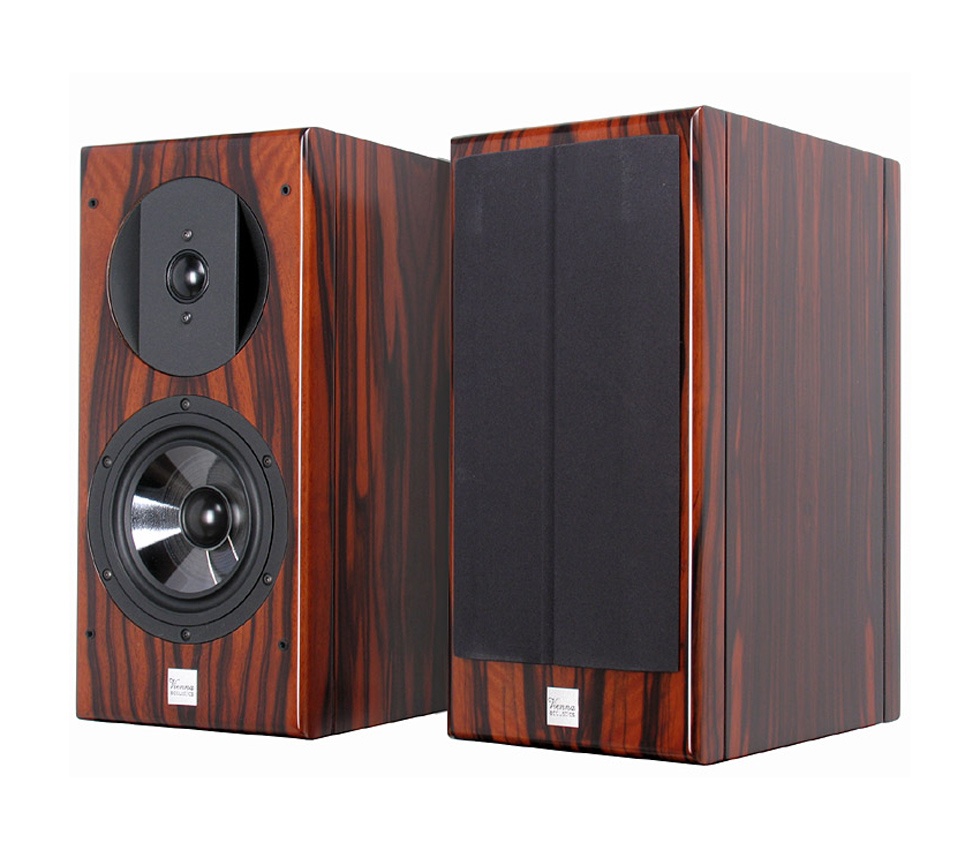 Impedance
4 Ohms
Frequency response
40Hz ? 20kHz
Sensitivity
88.5dB
Recommended Amplifier
50 ? 180 Watts
Tweeter
1" VA Hand Coated, Triple Neodymium Magnet Silk Dome
Mid-Woofer
6" Spider-Cone? X3P
Bass System
Front Vented Bass Reflex
Bass Function
Impulse Optimizing QB 3 (quasi Butterworth)
Crossover System
Two Way 6db/12db Bessel
Crossover Components
MKP Capacitor 1% Tolerance Coils 0.7% tol., Air Coils
Metal Film Resistors 1% Inductance Free
Weight per Pair
44lbs/20kg
Send us an enquiry
Talk to an Expert
Our Vision Hifi staff members are available to discuss our products and your requirements. Contact us today for assistance.
Contact Details
1300 721 480

Vision Hifi
327 Goodwood Road
Kings Park SA 5034