Vogels Thin 245 ultra thin cantilever TV wall bracket
UltraThin - Swivel TV Wall Mount (More information)
Availability:

Ship in 3-5 Business Days

Categories:

Sub-categories:

Brand:

Delivery:

FREE Delivery Australia Wide
Need Affordable Installation?
For our Adelaide customers, Vision Hifi offers a range of affordable installation services for your home or office. Discover our Installation Services .
Buy this Product
---
FREE Delivery Australia Wide
This product is each.
Order this product online or call us on 1300 721 480.


Product Details
Impress your friends and neighbours by mounting your flat screen TV on the THIN 245 UltraThin swivel TV wall mount. These swivel TV wall brackets give you the ultimate viewing flexibility for your bedroom, living room, children's room and kitchen while allowing you to mount your TV as flat against the wall as possible. With up to 180 degrees (90 degrees left and 90 degrees right) horizontal rotation, and up to 20 degrees tilt, these flat screen wall brackets enhance your guests' TV viewing pleasure.
Key benefits:
UltraThin: Mount your TV as flat against the wall as possible
Mount your TV only 3,5 cm from the wall
Smoothly turn your TV up to 180°
Hide all unsightly cables
Easily level your TV even after installation
Don't miss a single instruction when watching your cooking show by turning your flat screen TV as needed. You can turn it to face the oven while you cook on the hob, or the worktop as you roll out your pastry. Or, in the evening, place your LED/LCD/Plasma TV next to your bed and watch a late night show in comfort. These swivel TV wall brackets are basically invisible, with just 1.4 inches (3,5 cm) of space between the TV and the wall. Not only this, but a cable inlay system keeps unsightly power leads hidden from view and it only takes a moment to install the LED/LCD/Plasma TV wall mount with the easy level adjustment and drilling template. The THIN 245 is suitable for 26 to 55 inch (66 to 140 cm) screens with a maximum screen thickness of 2 inches (5 cm). It gives you the ability to extend your TV up to 20 inches (51 cm) from the wall.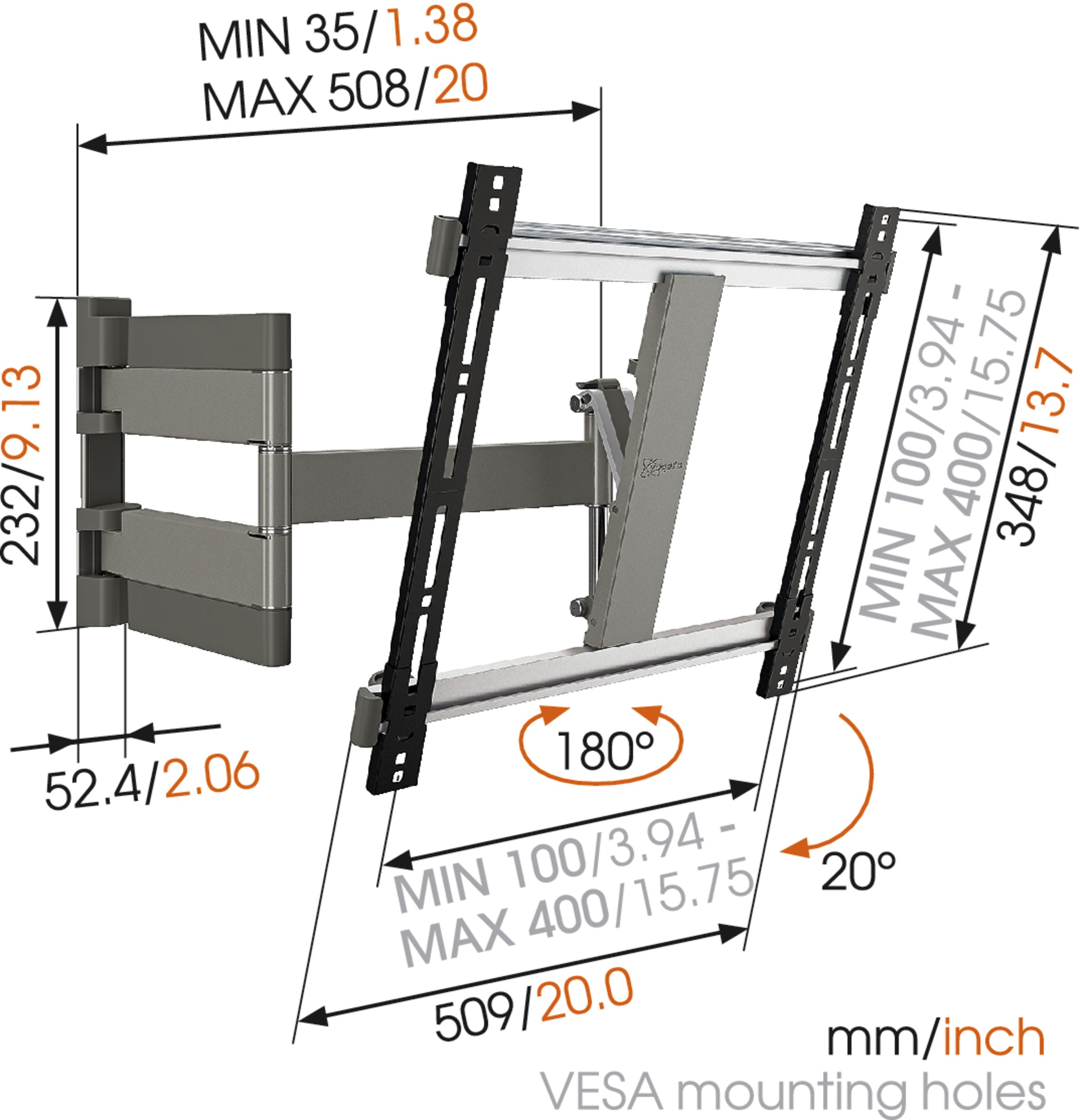 Send us an enquiry
Talk to an Expert
Our Vision Hifi staff members are available to discuss our products and your requirements. Contact us today for assistance.
Contact Details
1300 721 480

Vision Hifi
327 Goodwood Road
Kings Park SA 5034