Montaudio Acheron WH-1 subwoofer/digital co-ax cable 5 metres
Subwoofer/Digital Coaxial Cable (More information)
Availability:

Ship in 3-5 Business Days

Categories:

Sub-categories:

Brand:

Delivery:

FREE Delivery Australia Wide
Need Affordable Installation?
For our Adelaide customers, Vision Hifi offers a range of affordable installation services for your home or office. Discover our Installation Services .


Product Details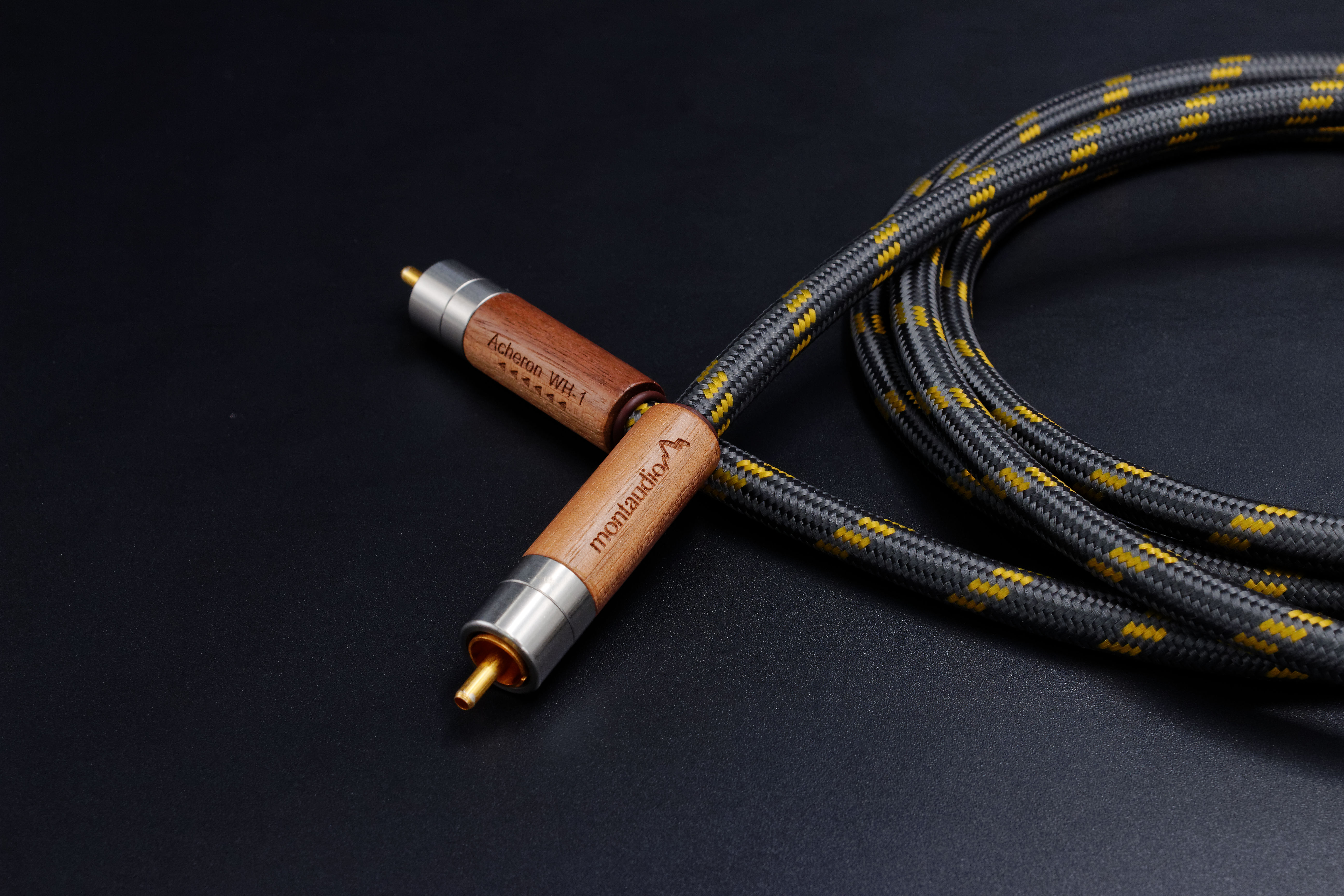 Located in Canterbury, New Zealand, the Acheron River flows from Lake Lyndon south into the Rakaia River for a total of 60km, with tight turns and small deposits of coal found near the river. The Acheron WH-1 Subwoofer Cable shares the same character, with its deep, tight and dark soundstage that immerses listeners in the atmosphere of the soundtrack.
Designed in New Zealand, the creators choose a symmetrically balanced construction consisting of a very-high purity copper core woven from seven separate strands and shielded with copper foil wrapped in silver-plated OFC braided mesh.
With every connector housing finished in hand-polished solid natural walnut wood on stainless steel and terminated with Pure Red Copper and 24K Gold-Plated connectors, the cable is as much a visual delight as its impressively accurate & tight tonality.
Deep, Controlled, Genuine ? prepared to be spellbound.
Features
Stainless Steel + Natural Walnut Wood Casing
Pure Red Copper + 24K Gold-Plated Connectors
Copper Foil + Silver-Plated OFC Braided Shielding
100% Expertly Hand-Terminated and Tested
Specifications
Cable Type: Subwoofer / Digital Coaxial Cable
Metal: 5N 99.9997% LC-OFC
Metal Diameter: 0.35mm x 7 cores
Dielectric: Polyethylene Dielectric
Shielding: Copper Foil + Silver-Plated OFC Braided
Connectors: Pure Red Copper + 24K Nickel-Free Gold-Plated
Connector Housing: Stainless Steel + Solid Natural Walnut Wood
Jacket: Metallic Black / Yellow Gold Braided
Outer Diameter: 8 mm
Send us an enquiry
Talk to an Expert
Our Vision Hifi staff members are available to discuss our products and your requirements. Contact us today for assistance.
Contact Details
1300 721 480

Vision Hifi
327 Goodwood Road
Kings Park SA 5034