Montaudio Waitaki DH-1 silver hybrid digital co-ax cable 1 metre
Silver Hybrid Digital Coaxial Cable (More information)
Availability:

Ship in 3-5 Business Days

Categories:

Sub-categories:

Brand:

Delivery:

FREE Delivery Australia Wide
Need Affordable Installation?
For our Adelaide customers, Vision Hifi offers a range of affordable installation services for your home or office. Discover our Installation Services .


Product Details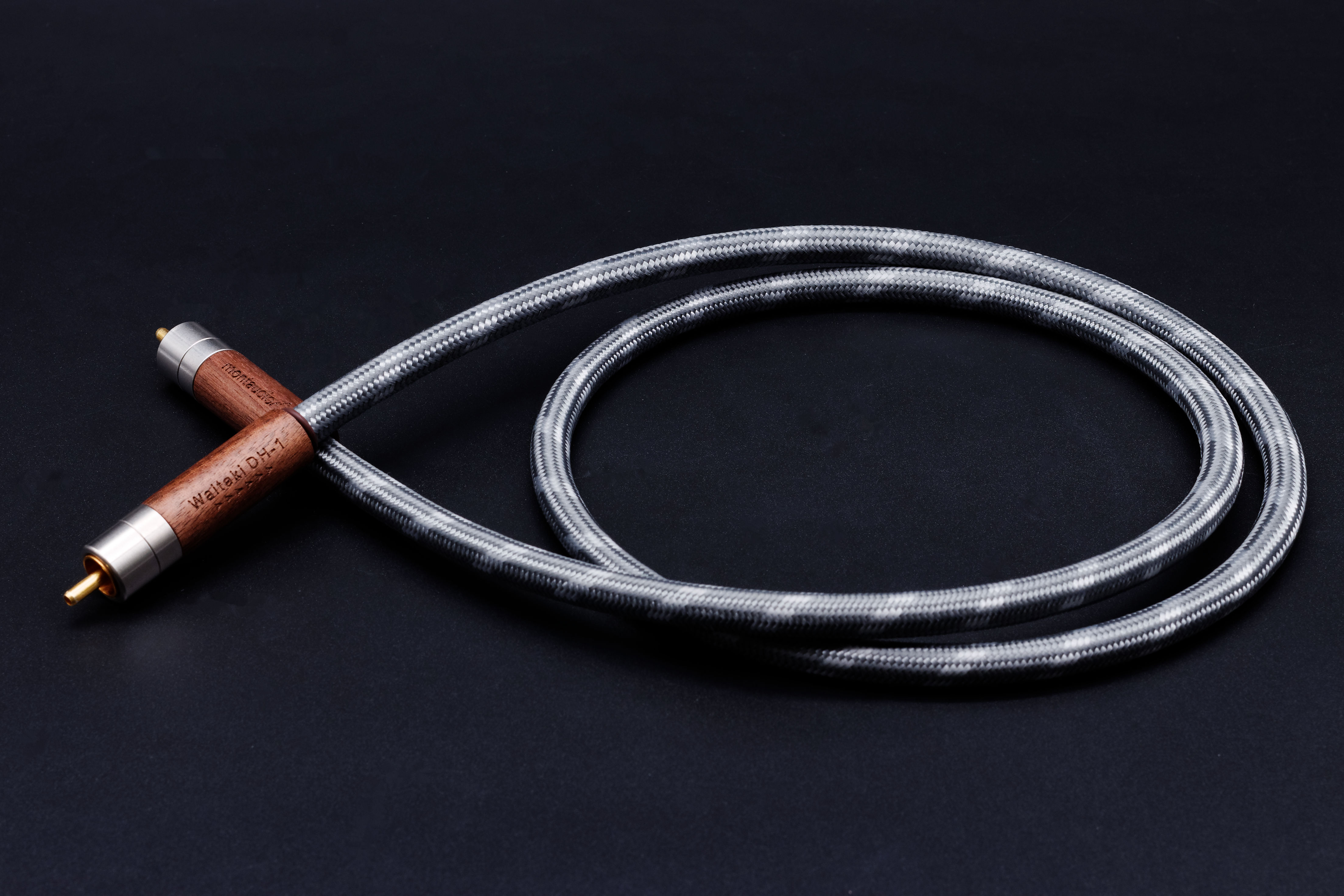 The mighty Waitaki River, downstream to the three large glacial lakes of Pukaki, Tekapo, and Ohau in the South Island of New Zealand, is a conduit for these pristine waters to the Pacific Ocean 110km away, and can be easily recognized by its straight, silver-braided silhouette when viewed from the air.
Creators of the Waitaki Digital Coaxial Cable pays tribute to river it's named after by creating a cable that delivers both extremely high level of signal purity and muscular tonality, through the clever use of seven silver-plated very-high purity copper cores, with full silver-plated OFC mesh to shield against any external noise.
With every cable featuring laser-engraved, hand-polished walnut wood casings on machined stainless-steel caps over Pure Red Copper 24K Gold-plated connectors, listeners are invited to a rare symphony of precision audio performance with stunning hand-crafted visual design.
Precise, Powerful, Beautiful ? prepared to be astounded.
Specifications
Cable Type: Silver Hybrid Digital Coaxial Cable
Metal: Silver-Plated 5N 99.9997% LC-OFC
Metal Diameter: ø0.35mm x 7 cores
Dielectric: High Quality Polyethylene Dielectric
Shielding: Copper Foil + Silver-Plated OFC Braided
Connectors: Pure Red Copper + 24K Nickel-Free Gold-Plated
Connector Housing: Stainless Steel + Solid Natural Walnut Wood
Jacket: Grey / Silver Grey Braided
Outer Diameter: 8 mm
Send us an enquiry
Talk to an Expert
Our Vision Hifi staff members are available to discuss our products and your requirements. Contact us today for assistance.
Contact Details
1300 721 480

Vision Hifi
327 Goodwood Road
Kings Park SA 5034