Van Den Hul Integration Hybrid XLR interlink cable 1.5 metre
Van Den Hul XLR cable (More information)
Availability:

Ship in 3-5 Business Days

Categories:

Sub-categories:

Brand:

Delivery:

FREE Delivery Australia Wide
Need Affordable Installation?
For our Adelaide customers, Vision Hifi offers a range of affordable installation services for your home or office. Discover our Installation Services .


Product Details
THE INTEGRATION HYBRID (HALOGEN FREE)

material
Fusion
product category
interconnect - Balanced, Analogue, Mid-range
product category
musical instruments cable
cable type
Triple screened quadruple core / star quad (Balanced)
conductor material
FUSION TECHNOLOGY: amorphous Cu/Zn/Ag alloy + HYBRID: Linear Structured Carbon ® saturated layer(s)
design purpose
Balanced and unbalanced audio interconnect; Microphone and musical instrument cable
eff conductor
Cores: 0.16 mm˛ / Cores: ~AWG 25 / Cores: 7; Screen: 180
external diameter
7.8 mm.
jacket colors
Gold tone
resistance
Cores: 0.43 Ohm/m.; Screen: 0.62 Ohm/100 m.
capacitance
86 pF/m. (in balanced star quad mode)
characteristic impedance
~110 Ohm (in balanced star quad mode); Allows AES-EBU standard digital audio transmission
insulation

Cores: PE foam; Jacket: HULLIFLEX ® / 300 Vrms min.

connector types

Neutrik XLR; Neutrik 1/4" (6.3 mm.) Jack/Phone plug; Custom mountable on ordered lengths.

standard sales units

Stereo pair packed with RCA (unbalanced) or XLR (balanced) connectors in 1.0 and 1.5 m. lengths.
Other lengths: please consult your van den Hul dealer or the van den Hul distributor in your country.

remarks

Connectors need to be factory mounted.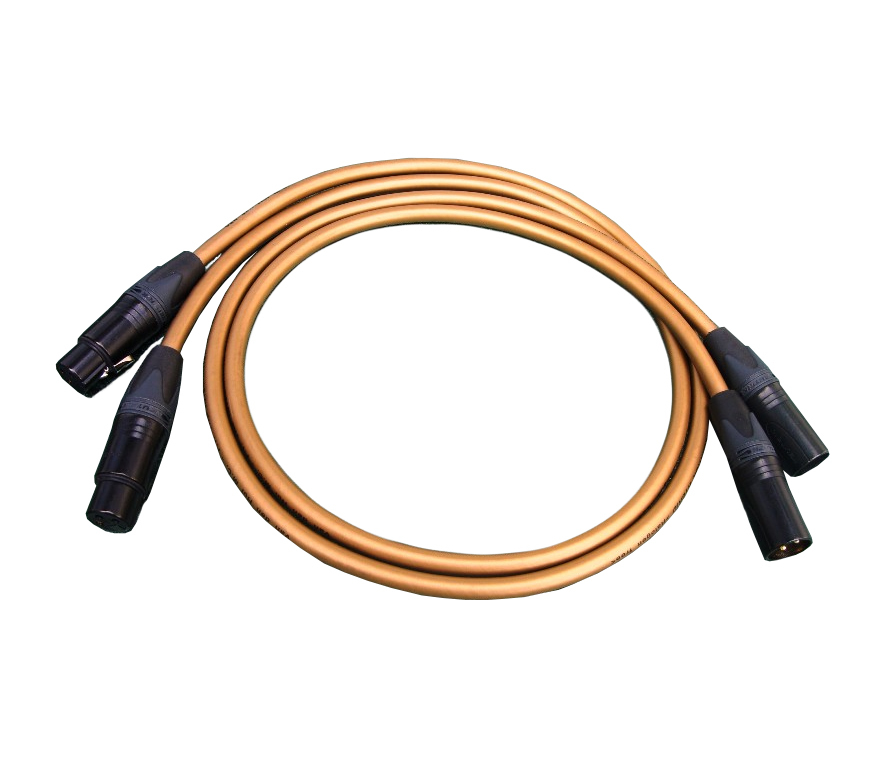 Send us an enquiry
Talk to an Expert
Our Vision Hifi staff members are available to discuss our products and your requirements. Contact us today for assistance.
Contact Details
1300 721 480

Vision Hifi
327 Goodwood Road
Kings Park SA 5034