Van Den Hul The Valley XLR interlink cable 1 metre
Van Den Hul 3T XLR cable (More information)
Availability:

Ship in 3-5 Business Days

Categories:

Sub-categories:

Brand:

Delivery:

FREE Delivery Australia Wide
Need Affordable Installation?
For our Adelaide customers, Vision Hifi offers a range of affordable installation services for your home or office. Discover our Installation Services .


Product Details
THE VALLEY HYBRID (HALOGEN FREE)
The two center conductors are made of 21 x 150 micron 3T conductors. They're also individually coated with an L.S.C. layer to improve the resolution and spatial properties.
In the unbalanced version the two center conductors are used for (resp.) signal and ground-leads. This improves the signal transmission quality.
Both center conductors share exactly the same transmission properties
The three layered shielding is used exclusively for the damping of spurious signals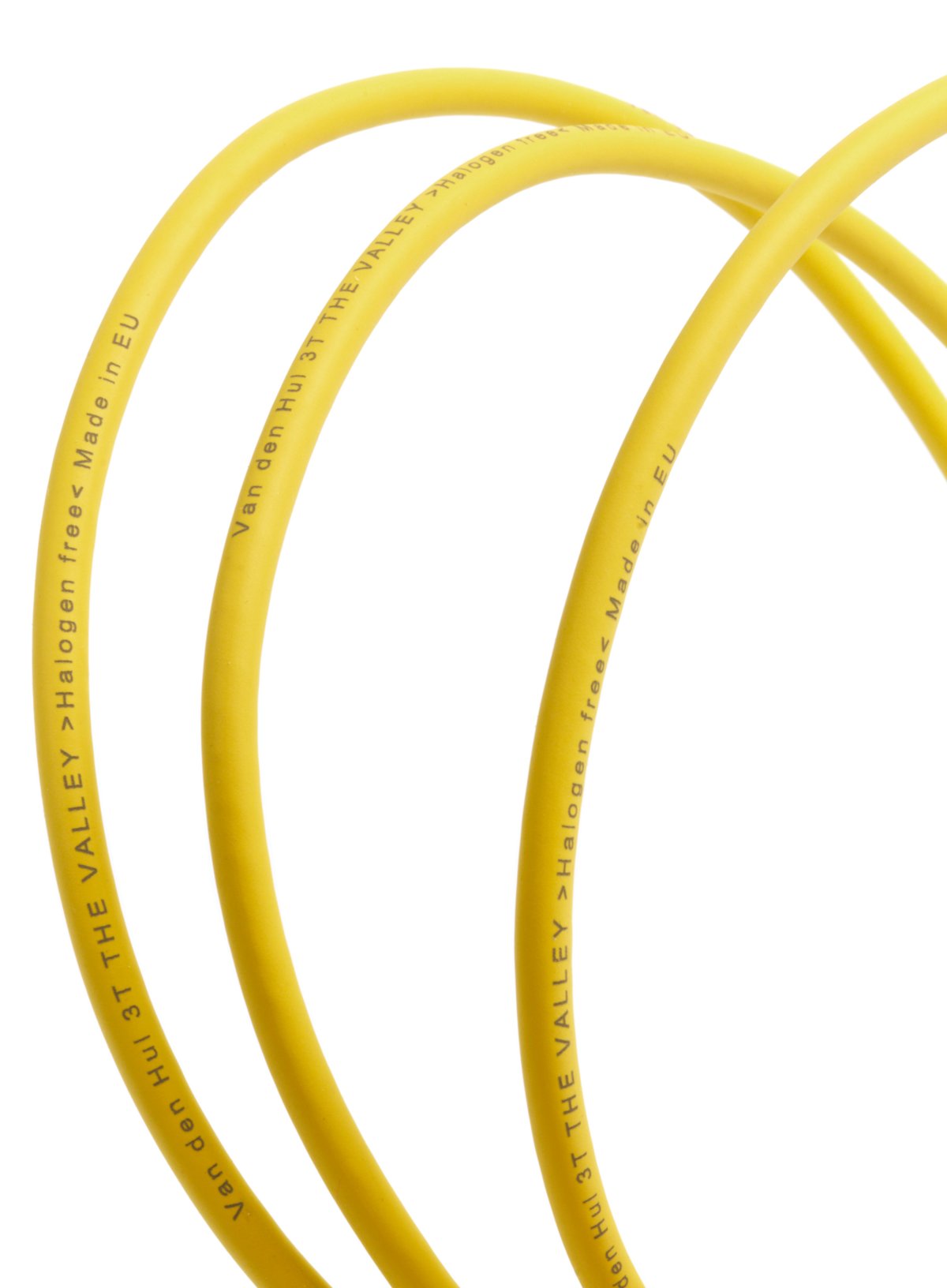 3T THE VALLEY HYBRID (HALOGEN FREE)

material
3T
product category
interconnect - Balanced, Analogue, Mid-range
product category
musical instruments cable
cable type
Twin cored, triple screened (Balanced)
conductor material
3T + HYBRID screen: Linear Structured Carbon ® saturated layer + 2 layer screens of silver plated copper
design purpose
Audio Interconnect (Unbalanced and Balanced)
eff conductor
2 x 21 strands (21 x 0,15 mm 3T); 3 screens (2 metal/1 carbon)
external diameter
7,3 mm
jacket colors
Light yellow
insulation

Hulliflex® halogen free / 300Vrms min., Light-yellow

connector types

Neutrik XLR Silverplated

standard sales units

Stereo pair XLR (balanced) connectors in 1.0 and 1.5 m. lengths.
Send us an enquiry
Talk to an Expert
Our Vision Hifi staff members are available to discuss our products and your requirements. Contact us today for assistance.
Contact Details
1300 721 480

Vision Hifi
327 Goodwood Road
Kings Park SA 5034