IsoTek- POLARIS PREMIER POWER BOARD
Your chance to enter IsoTek's innovative and multi award-winning range of power conditioning solutions. (More information)
Availability:

Ship in 3-5 Business Days

Categories:

Sub-categories:

Brand:

Delivery:

FREE Delivery Australia Wide
Need Affordable Installation?
For our Adelaide customers, Vision Hifi offers a range of affordable installation services for your home or office. Discover our Installation Services .


Product Details
Polaris is a cost effective upgrade to any audio or audio-visual system, delivering improved performance, protection and astonishing value for money.
Removes Common Mode and Differential Mode mains noise.
RFI reduction 30dB.
Independent outlets stop Differential Mode cross contamination.
Unique delta filter topology improves product performance.
13,500A of instantaneous protection, featuring IsoTek's unique sequential protection system.
Internal wiring; multi-strand silver plated OFC copper with PTFE dielectric.
Available in UK, EU, US, AU, CH and ZA sockets.
Maximum continues power 2,300W.
Easy 'plug-n-play' set-up
Suitable for a complete audio or AV system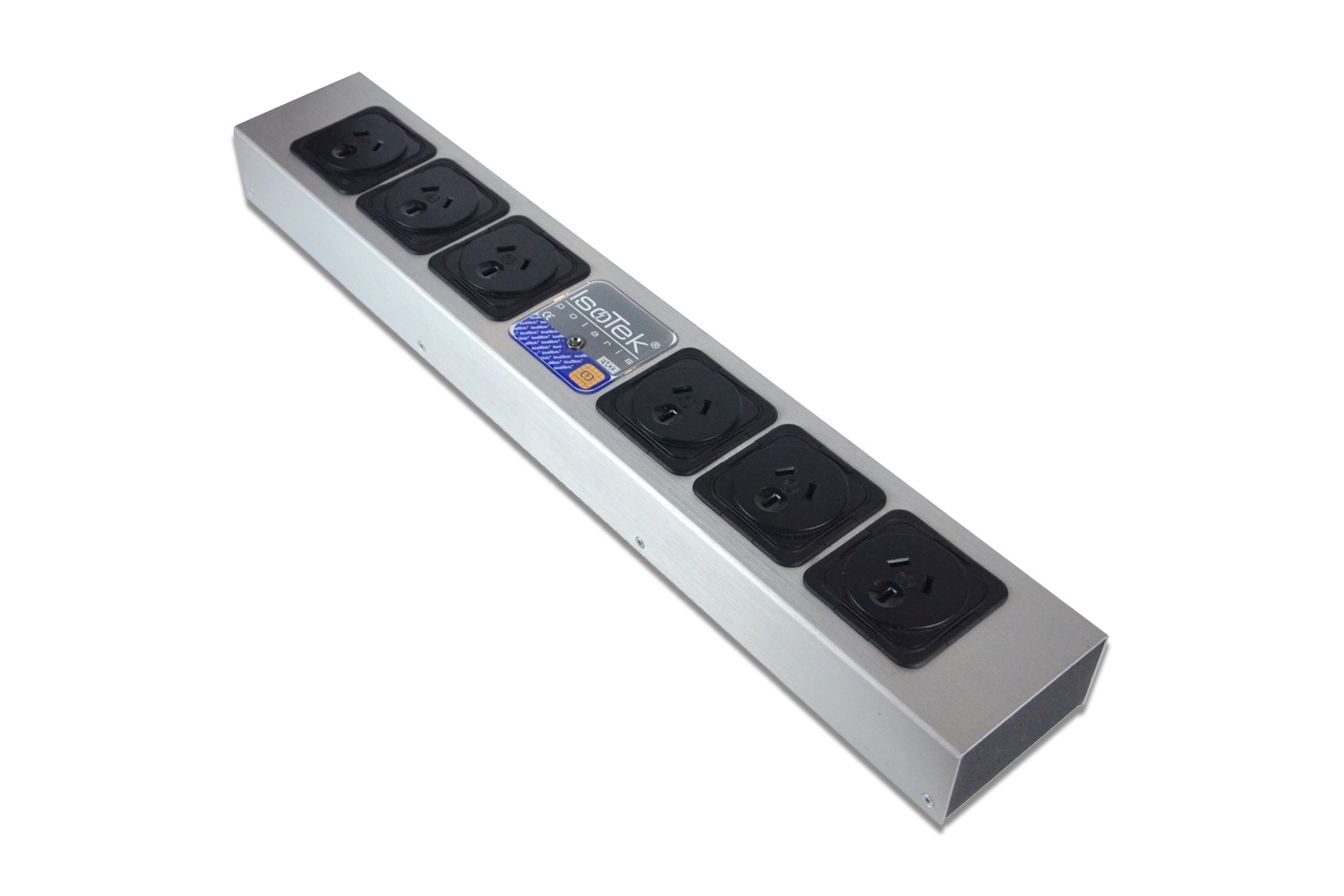 SPECIFICATIONS
| | |
| --- | --- |
| Number of outlets | 6 |
| Type of outlets | UK, EU, US, CH, AU & ZA |
| Standard mains inlet | 10A IEC fused |
| Mains voltage | 100-240VA 50-60Hz |
| Maximum current | 10A HRC |
| Total wattage | 2300W (UK, EU, CH, AU, ZA) 1100W (US) |
| Dimensions | 80 x 45 x 480mm (W x H x D) |
| Weight | 1.0Kg |
Send us an enquiry
Talk to an Expert
Our Vision Hifi staff members are available to discuss our products and your requirements. Contact us today for assistance.
Contact Details
1300 721 480

Vision Hifi
327 Goodwood Road
Kings Park SA 5034