EX-DISPLAY PRODUCT: This is an ex-demo product previously on display in our Showroom.
Focal JM Labs Spirit One S headphones - Ex Display - One Only
FOCAL HIGH-FIDELITY SOUND (More information)
Availability:

Ships in 1-2 Business Days

Categories:

Sub-categories:

Brand:

Delivery:

FREE Delivery Australia Wide
Need Affordable Installation?
For our Adelaide customers, Vision Hifi offers a range of affordable installation services for your home or office. Discover our Installation Services .


Product Details
The Focal Spirit One S is the fourth pair of headphones developed by Focal's R&D team in France, and it takes full advantage of our latest advances and the expertise we have acquired about headphones. It is destined for all those who are searching for more than just a stylish product, but also for real acoustic equipment.
NEUTRAL AND BALANCED
Spirit One S is designed with portability in mind. Its frequency response has been improved in the bass to provide a perfect equilibrium of tonal balance in noisy environments. Rich mid-treble, spatialisation, exceptional acoustic definition and high dynamic are here for the taking thanks to drivers which have a large diaphragm (40mm/19/16?) with exemplary lightness.
LIGHT AND COMFORTABLE
The large circum-aural ear cups and soft ear cushions ensure perfect insulation. Mechanics of the structure combine comfort, lightness and robustness, key points for portable headphones to ensure listening pleasure without limits.
KEY FEATURES
Closed back, circum-aural type
Portable headphones, light, comfortable and providing excellent insulation
A reference in terms of sound quality with reinforced bass for on-the-go use
In-line controller and built-in microphone, compatible with all Smartphones
Supplied with a rigid carrying case and a soft carrying bag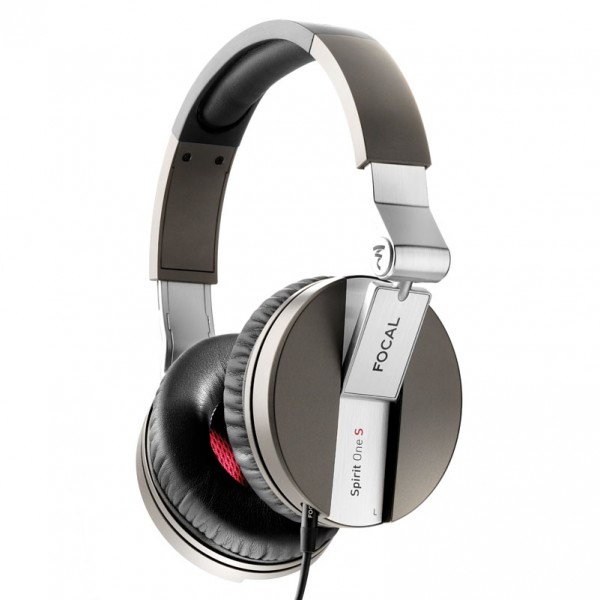 Technical specifications
Type Closed back circum-aural headphones
Impedance 32 ?
Sensitivity 104dB SPL / 1mW @ 1kHz
THD <0,3% / 1kHz / 100dB
SPLFrequency response 5Hz - 22kHz
Driver 19/16? (40mm) Mylar/Titanium
Net weight 0.60lb (280g)
Cords length 4.60ft (1.4m)
Carrying case dimension 220mm x 190mm x 100mm

Send us an enquiry
Talk to an Expert
Our Vision Hifi staff members are available to discuss our products and your requirements. Contact us today for assistance.
Contact Details
1300 721 480

Vision Hifi
327 Goodwood Road
Kings Park SA 5034