Denon DRA-800H: Stereo Network Receiver Amplifier
... a brilliant 2 x 100W Network Stereo Hi-Fi AV Receiver... (More information)
Availability:

Call to Buy

Categories:

Sub-categories:

Brand:

Delivery:

Contact us for Delivery Charges
Need Affordable Installation?
For our Adelaide customers, Vision Hifi offers a range of affordable installation services for your home or office. Discover our Installation Services .
Buy this Product
---
Contact us for Delivery
This product is each.
Order this product by calling us on 1300 721 480.
Vision Hifi is an Authorized Reseller. Order this product by calling us on 1300 721 480.


Product Details
Denon DRA-800H: Two Channel Hi-Fi AV Receiver...

..Enjoy the Denon DRA-800H receiver's high quality audio performance for both analogue and digital sources. With advanced custom amplifier design and a strong power supply, the DRA-800H will drive your loudspeakers to deliver detailed, precise imaging and impactful sound.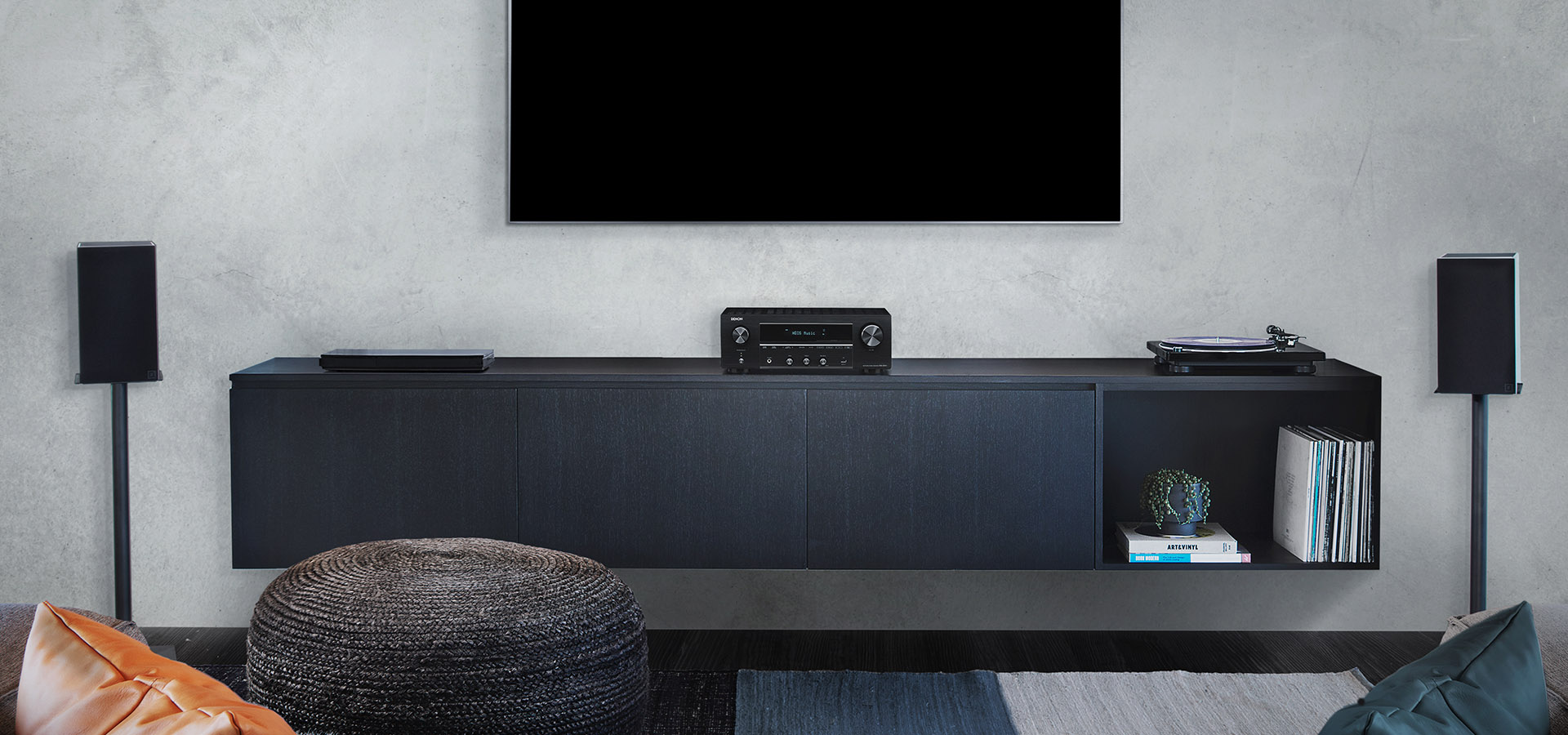 With 4K Ultra HD HDMI inputs and the latest wireless music streaming technologies (Wi-Fi, AirPlay 2, Bluetooth and HEOS Built-in), the DRA-800H integrates seamlessly with your TV, music services and Hi-Fi system. Enjoy network streaming and USB front-panel audio playback of MP3, WAV, FLAC, ALAC and DSD (2.8/5.6MHz) files. Equipped with A/B speaker terminals, dual subwoofer pre-outs, three digital and two analogue inputs, one phono (MM) input and ARC for TV audio, the DRA-800H delivers a premium stereo listening experience for your music collection and home theatre viewing.
Denon DRA-800H Stereo AV Receiver Specifics:
2x 100w (8ohm, 20Hz - 20kHz, 0.08% 2ch Driven)
4-8ohm Speaker Impedance
Speaker A/B
Phono Input (MM)
Subwoofer Pre-Out
Zone 2 Pre-Out
HEOS Built-In
Airplay 2
Bluetooth In
5x HDMI input
1x HDMI output, supports 4K 60Hz 4:4:4 resolution / HDCP 2.3 / HDMI ARC
Dimensions: 434 x 151 x 339 (W x H x Dmm)
Denon - DRA-800H - Printable Information Sheet
Send us an enquiry
Talk to an Expert
Our Vision Hifi staff members are available to discuss our products and your requirements. Contact us today for assistance.
Contact Details
1300 721 480

Vision Hifi
327 Goodwood Road
Kings Park SA 5034