Pro-Ject Audio - X8 Turntable (no cartridge)
... Pro-jects most affordable mass-loaded turntable with True Balanced Connection. Taking many design cues from Pro-Ject's high-end Xtension9 and Xtension10 models... (More information)
Availability:

Call to Buy

Categories:

Sub-categories:

Brand:

Delivery:

Contact us for Delivery Charges
Need Affordable Installation?
For our Adelaide customers, Vision Hifi offers a range of affordable installation services for your home or office. Discover our Installation Services .
Buy this Product
---
Contact us for Delivery
This product is each.
Available colours:
Order this product by calling us on 1300 721 480.
Vision Hifi is an Authorized Reseller. Order this product by calling us on 1300 721 480.


Product Details
Project Audio - X8 Turntable...
...a high-end mass loaded turntable, the X8 offers the performance gains from a massive 5.1kg TPE damped platter, precisely lathed and finely balanced from a single aluminium block.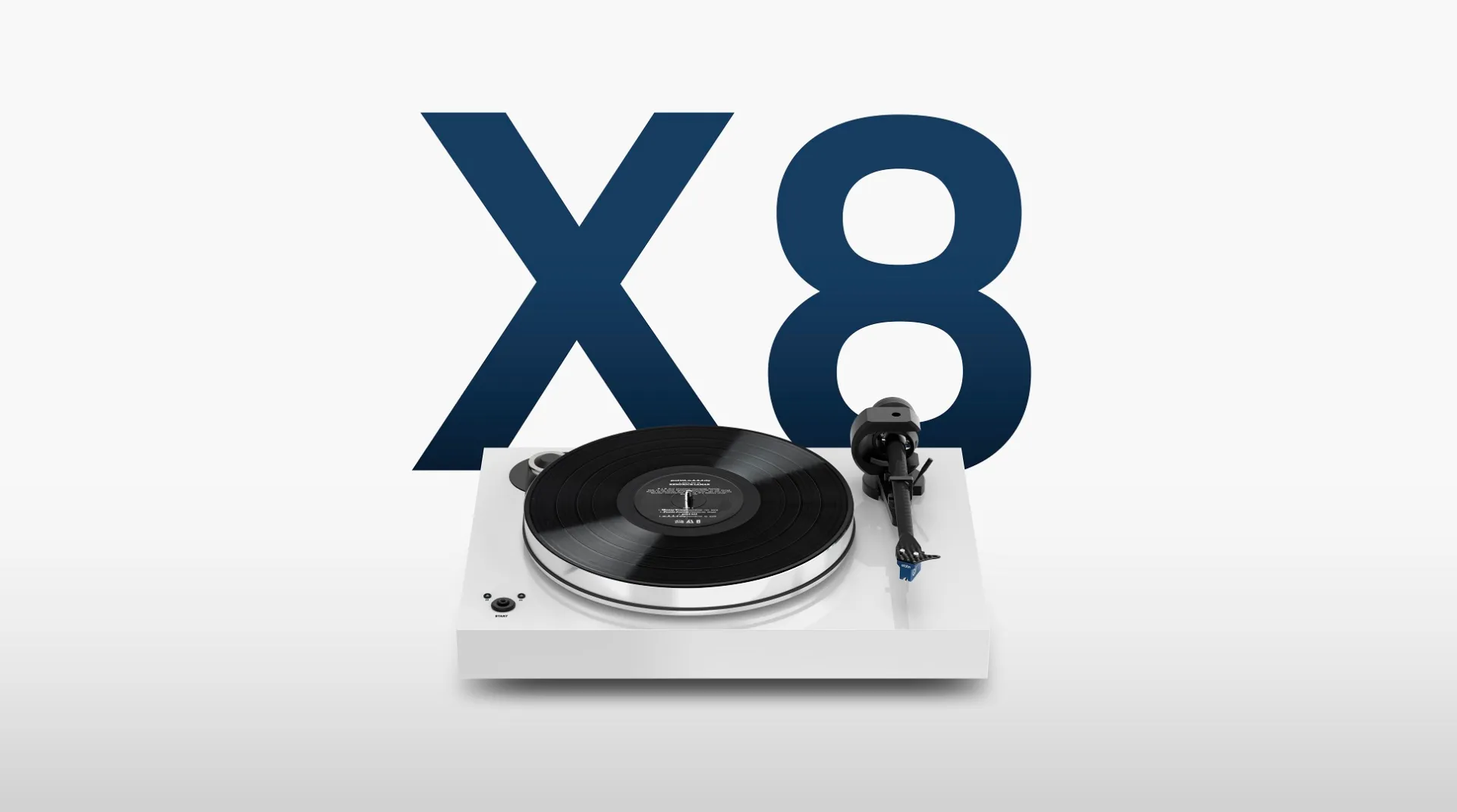 Continuing the mass-loaded theme...
...the X8 inherited the massive MDF chassis and the top-of-the-line Pro-Ject 9cc EVO carbon tonearm from its larger siblings. The height-adjustable X8 features machined aluminium feet. The TPE damping technology in the feet effectively decouples the X8 from the surface it is placed on. The feet are a great choice for a more budget orientated turntable as they are faster and easier to set up than magnetic feet on the X9/10, and also require less maintenance.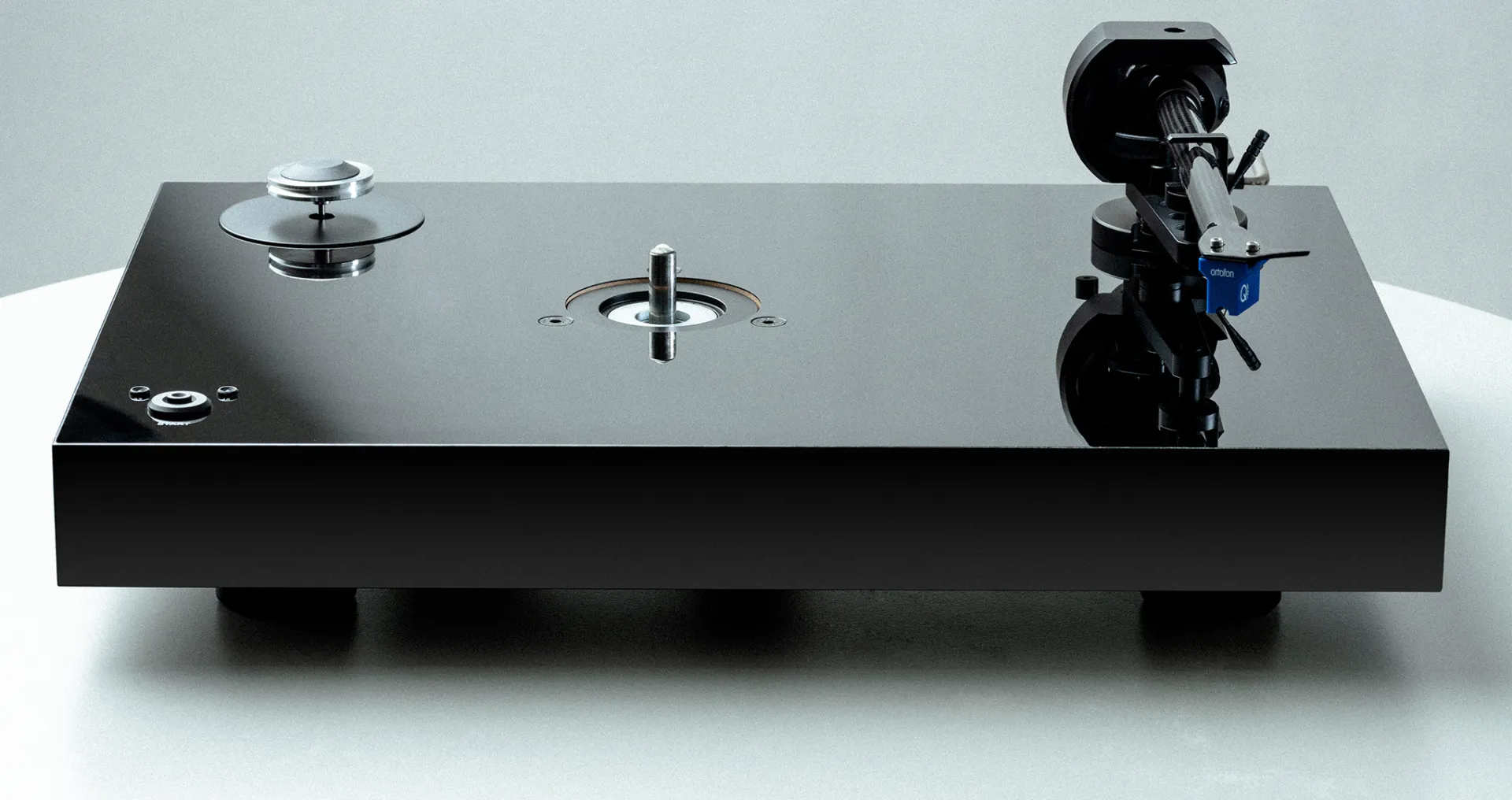 Pro-ject Audio - X8 Turntable - Printable Information Sheet

Pro-ject Audio - X8 Turntable - Specifics:
Speed: 33, 45 (electronic speed change)
Included Phono Cable: Connect it E 5P -> RCA, 1.23m
Aluminium feet: Height adjustable & TPE damped
Platter: massive 5.1kg lathed aluminium
Platter bearing: inverted ceramic ball, magnetic support

Drive principle: belt drive with electronic speed control

Wow & flutter: 33: +/-0.11%; 45: +/-0.10%
Speed drift: 33: +/-0.4%; 45: +/-0.09%
Signal to noise: 73dB
Tonearm: 9" one-piece carbon tonearm
Effective arm length/mass: 230mm / 8.5g
Overhang: 18mm
Included accessories: 15V DC / 0.8A power supply, dust cover, 7" single adaptor
Power consumption: 5W / 0.3W standby
Dimensions lid closed: 465 x 150 x 350mm (WxHxD)
Dimensions lid open: 465 x 415 x 420mm (WxHxD)

Weight: 15kg net
Contact Vision Living

Email:
Phone:
1300 721 480 or (08) 8272 8546
Address:
327 Goodwood Road Kings Park SA 5034




Key Features:
Pro-Ject X8 Evolution Turntable
Send us an enquiry
Talk to an Expert
Our Vision Hifi staff members are available to discuss our products and your requirements. Contact us today for assistance.
Contact Details
1300 721 480

Vision Hifi
327 Goodwood Road
Kings Park SA 5034