Anthem AVM60 A/V pre-amp processor
Audiophile-Friendly 11.2 Pre-Amplifier/Processor (More information)
Availability:

Call to Buy

Categories:

Sub-categories:

Brand:

Delivery:

FREE Delivery Australia Wide
Need Affordable Installation?
For our Adelaide customers, Vision Hifi offers a range of affordable installation services for your home or office. Discover our Installation Services .
Buy this Product
---
FREE Delivery Australia Wide
This product is each.
Order this product by calling us on 1300 721 480.
Vision Hifi is an Authorized Reseller. Order this product by calling us on 1300 721 480.


Product Details
Multi-channel flexibility
Few A/V Preamplifier-Processors offer the innovation and performance found in the all new AVM 60. Features include Dolby Atmos & DTS:X immersive audio decoding, support for UHD Blu-ray and 4K60 through HDMI 2.0a with HDR. HDCP 2.2 and 18.2 Gbps are also included allowing switching for compatibility with the latest video formats.
Audiophile-friendly features include a toroidal power supply, premium differential-output D/A converters with 32-bit conversion and sampling rate optimised filters for hi-res sound. Premium A/D converters with 106 dB signal to noise ratio ensure the highest- quality sound when using analogue sources.
www.anthemav.com/products-current/model=avm-60/page=overview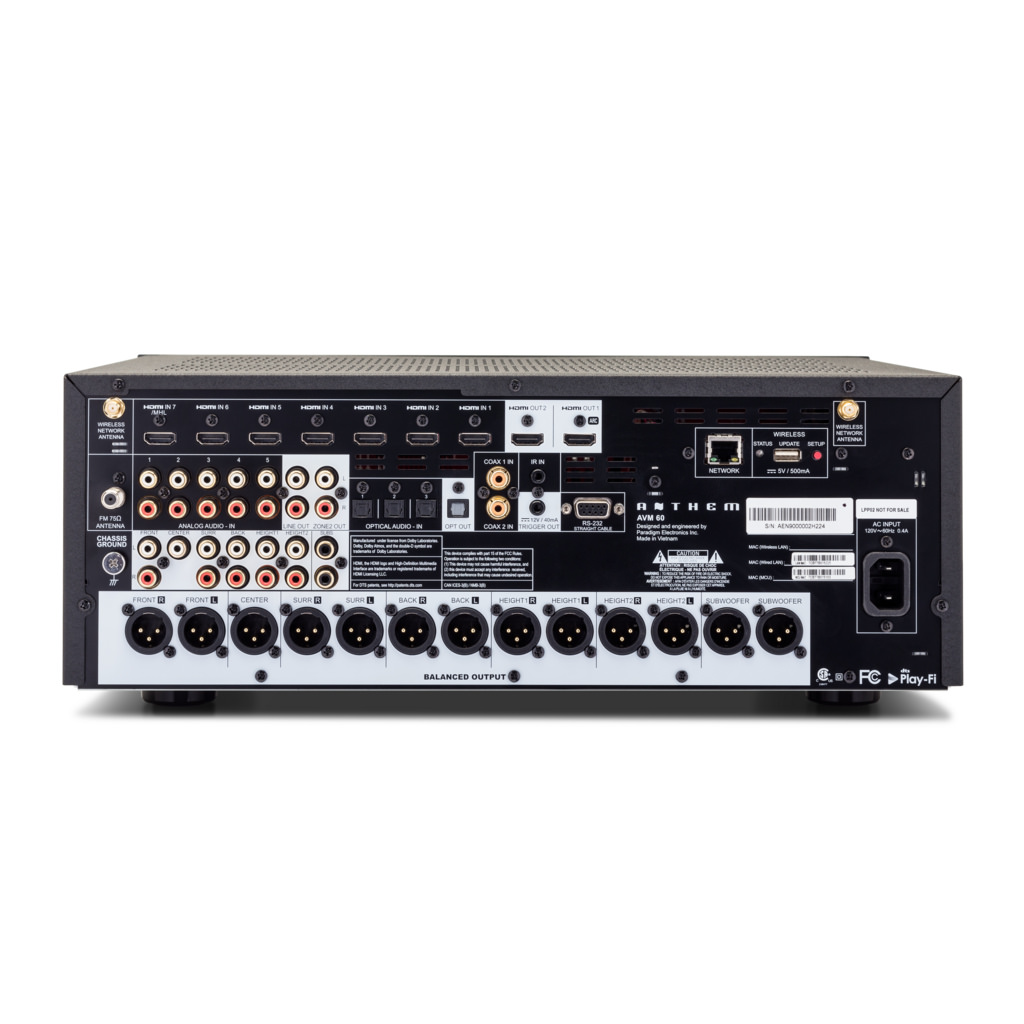 Send us an enquiry
Talk to an Expert
Our Vision Hifi staff members are available to discuss our products and your requirements. Contact us today for assistance.
Contact Details
1300 721 480

Vision Hifi
327 Goodwood Road
Kings Park SA 5034