NAD CI720 Network stereo zone amplifier.
Availability:

Call to Buy

Categories:

Sub-categories:

Brand:

Delivery:

FREE Delivery Australia Wide
Need Affordable Installation?
For our Adelaide customers, Vision Hifi offers a range of affordable installation services for your home or office. Discover our Installation Services .
Buy this Product
---
FREE Delivery Australia Wide
This product is each.
Order this product by calling us on 1300 721 480.
Vision Hifi is an Authorized Reseller. Order this product by calling us on 1300 721 480.


Product Details
The 60-watt per channel, single-zone CI 720 Network Stereo Zone Amplifier with HybridDigital? amplification technology is the perfect addition to today's most advanced custom home audio systems. Featuring 60 watts per channel, and powered by BluOS?, the advanced music management operating system, the CI 720 allows you to access and stream 24-bit high-res music with the control of a smartphone or tablet via Ethernet and third-party control systems like Control4, Crestron, RTI and URC.
Simple, Single-App Integration & Control
The CI 720 features Bluesound's proprietary BluOS operating system, and allows you to access, control and stream music playlists to multiple BluOS-enabled zones in the home using simple touch-screen commands. The CI 720's ?blade" form factor allows up to six Network Stereo Zone Amplifiers to be installed neatly into a single 3U rack space, while its highly efficient energy-saving amplifier and thermostatic fan cooling adds enhanced reliability.
Powerful Single-Zone Performance
With 60 watts per channel, and up to 165 watts of Dynamic Power on tap, the CI 720's integrated Hybrid Digital? amp can drive any speaker to lifelike sound levels without adding noise or distortion. By focusing on how to improve musical performance while consuming less power, NAD has taken CI amplification to new lows, with lower distortion, lower noise, and lower power consumption.
NAD RM 720 Rack Mount Accessory
A professional custom rack accessory is also available with innovative shelves that accommodates up to six CI 720s without a single modification in a 3U rack space. The RM 720 includes blanking plates for a neat front panel when less than six amplifiers are installed.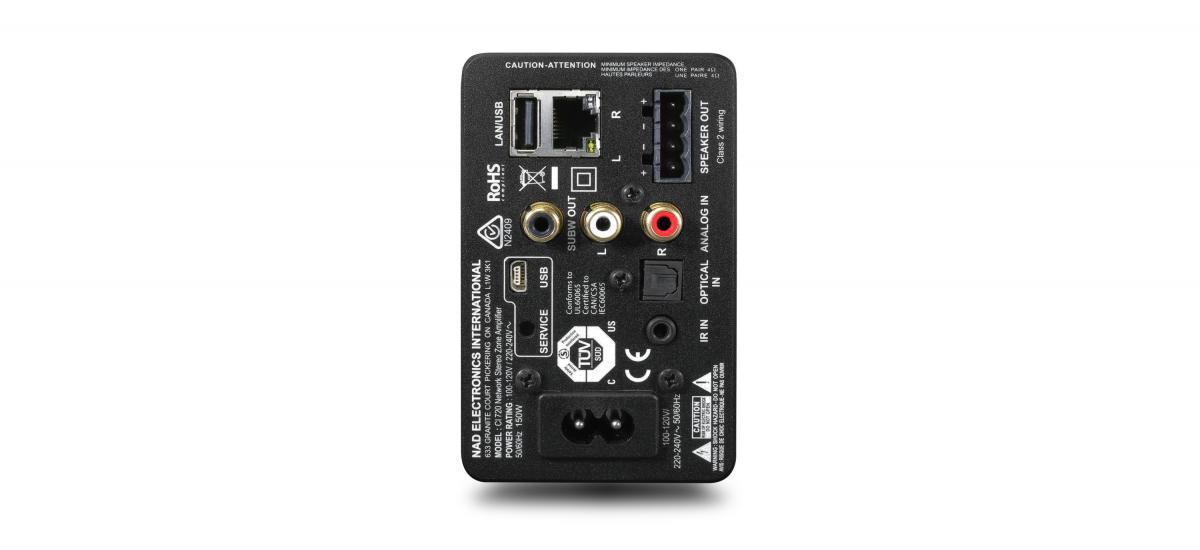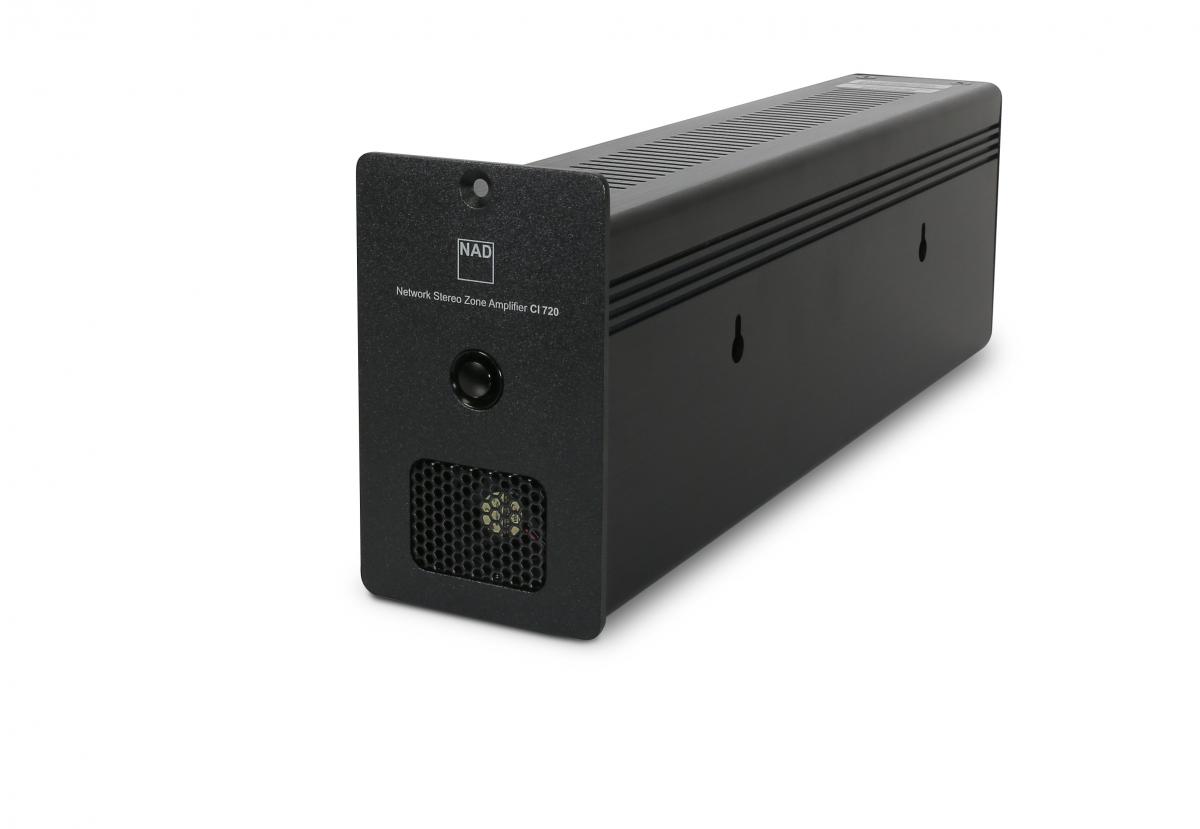 Send us an enquiry
Talk to an Expert
Our Vision Hifi staff members are available to discuss our products and your requirements. Contact us today for assistance.
Contact Details
1300 721 480

Vision Hifi
327 Goodwood Road
Kings Park SA 5034