Bowers & Wilkins CWM7.3 S2 In-Wall Speaker
B&W Reference Series In-Wall Speakers - for situations when you want near-invisible loudspeakers but refuse to compromise on sound quality. CI 700 Series models feature matching performance levels to their in-room in the 700 Series counterparts. (More information)
Availability:

Call to Buy

Categories:

Sub-categories:

Brand:

Delivery:

Contact us for Delivery Charges
Need Affordable Installation?
For our Adelaide customers, Vision Hifi offers a range of affordable installation services for your home or office. Discover our Installation Services .
Buy this Product
---
Contact us for Delivery
This product is each.
Order this product by calling us on 1300 721 480.
Vision Hifi is an Authorized Reseller. Order this product by calling us on 1300 721 480.


Product Details
Bowers & Wilkins CCM7.3 S2 In-Wall Speakers
-- See nothing, hear everything --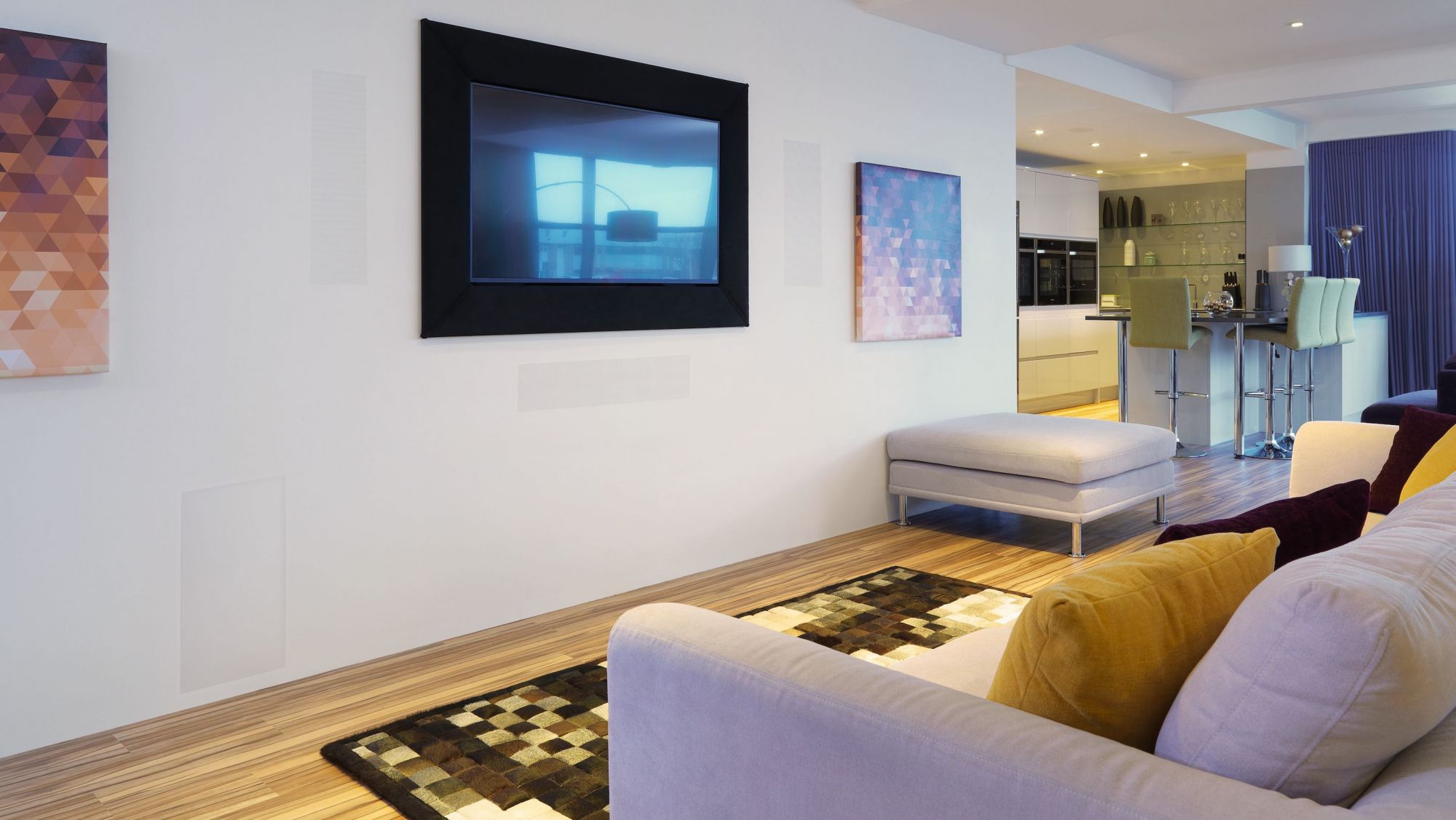 The CWM7.3 S2 features an integrated back box that optimises its performance, cuts down on sound transference through walls and also makes it easy to retrofit. Its design incorporates twin 150mm (6in) Aerofoil profile bass drivers, a 100mm (4in) Continuum cone FST mid-range driver and a 25mm (1in) Carbon Dome tweeter, all proven technologies shared with the acclaimed 700 series range of loudspeakers. These outstanding transducers, when combined with high-quality, optimised, components on the crossover and critically formed baffle constructed from glass reinforced ABS, produce a truly remarkable in-wall speakers.
Technical Specifications
Technical features:
Carbon Dome tweeter, Continuum cone FST mid-range, Aerofoil profile bass cones, Flowport.
Description:
3-Way In-Wall System
Drive units:
1x 25mm (1 in) Carbon Dome high-frequency
1x 100mm (4 in) Continuum cone mid/bass
2x 150mm (6 in) Aerofoil profile bass
Frequency range -6dB:
-6dB at 43Hz - 33kHz
Frequency Response -3dB:
45Hz - 28kHz (+/-3dB)
Sensitivity:
90dB spl (2.83Vrms, 1m)
Harmonic distortion:
2nd and 3rd harmonics (90dB, 1m)
<1% 80Hz - 33kHz
<0.5% 120Hz - 33kHz
Nominal impedance:
8ohm (minimum 3.1ohm)
Recommended amplifier power:
25W - 200W into 8ohm on unclipped program
Dimensions:
Frame height: 736mm (29in)
Frame width: 276mm (11in)
Depth behind surface: 102mm (4.02in)
Cut-out height: 711mm (28in)
Cut-out width: 251mm (9.9in)
Cut-out height w/PMK: 715mm (28.1in)
Cut-out width w/PMK: 256mm (10.1in)
Reservoir box height: 460mm (18.1in)
Reservoir box width: 220mm (8.7in)
Protrusion: 7mm (0.28in)
Net weight 12.4kg (27.32 lb)
Grille Finish: White
Back box: White
Send us an enquiry
Talk to an Expert
Our Vision Hifi staff members are available to discuss our products and your requirements. Contact us today for assistance.
Contact Details
1300 721 480

Vision Hifi
327 Goodwood Road
Kings Park SA 5034