Focal Dome Flax Pack 5.1 + Sub Air
5x Dome Flax compact speakers plus 1x Focal Sub Air bass-reflex subwoofer. (More information)
Availability:

Call to Buy

Categories:

Sub-categories:

Brand:

Delivery:

FREE Delivery Australia Wide
Need Affordable Installation?
For our Adelaide customers, Vision Hifi offers a range of affordable installation services for your home or office. Discover our Installation Services .
Buy this Product
---
FREE Delivery Australia Wide
Available colours:
Order this product by calling us on 1300 721 480.
Vision Hifi is an Authorized Reseller. Order this product by calling us on 1300 721 480.


Product Details
Focal Dome Flax Pack 5.1 + Sub Air

Dome is a high end satellite speaker system made in France and focusing on high tech miniaturisation. Thanks to clever design the Dome system can produce a rich and detail sound.
Sharing the Flax speaker cone technology of the Focal Aria speakers, the Dome 5.1 system has achieved a major improvement iin definition and intelligibility along with a more linear frequency response.
The new Dome Flax system is complemented with the deep and intense bass sounds of the Sub Air. It's wireless connection combined with sleek outlines makes for easy integration into any room design.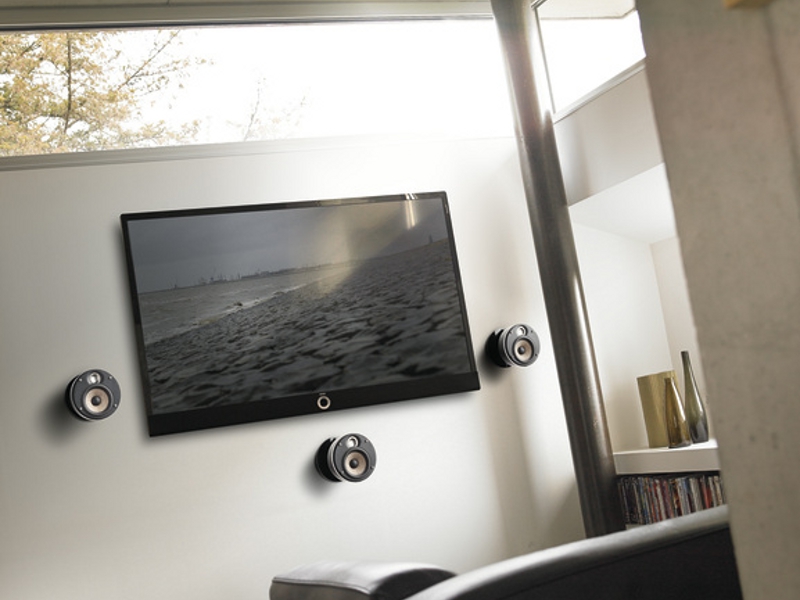 Specifications - Sub Air
Flat shape bass-reflex subwoofer
Integrated 150w BASH amplifier
1 x 8" (21cm) Cellulose pulp cone driver
Bass cutoff frequency: 35hz (-6dB)
Frequency response: 40Hz - 200Hz
Variable crossover: 50Hz - 200Hz
Input panle: Left/Right and LFE
Continuous power output: 110 W
Peak Power output: 150 W
Phase adjustment: 0 - 180 degrees (switch)
Power functions: On, Auto (1 W), Off (0.5 W)
Dimensions: 410 x 360 x 160mm (H x W x D)
Weight: 7.65Kg
Specifications - Flax Dome
2-way compact sealed speaker
1 x 4" (10cm) Flax mid-bass
1 x 1" (25mm) Al/Mg inverted dome tweeter
Frequency response: 80Hz- 28kHz(+/- 3dB)
Low frequency point: 72Hz (-6dB)
Sensitivity: 88dB(2.83V/1m)
Nominal impedance: 8Ohms
Minimum impedance: 4Ohms
Crossover frequency: 2500Hz
Recommended amplifier power: 25 -100W
Dimensions: 172x144x143mm (H x W x D)
Net weight: 1.9 kg
Send us an enquiry
Talk to an Expert
Our Vision Hifi staff members are available to discuss our products and your requirements. Contact us today for assistance.
Contact Details
1300 721 480

Vision Hifi
327 Goodwood Road
Kings Park SA 5034