Focal Sub Air wireless subwoofer
Focal Sub Air wireless bass-reflex subwoofer. (More information)
Availability:

Call to Buy

Categories:

Sub-categories:

Brand:

Delivery:

FREE Delivery Australia Wide
Need Affordable Installation?
For our Adelaide customers, Vision Hifi offers a range of affordable installation services for your home or office. Discover our Installation Services .
Buy this Product
---
FREE Delivery Australia Wide
This product is each.
Available colours:
Order this product by calling us on 1300 721 480.
Vision Hifi is an Authorized Reseller. Order this product by calling us on 1300 721 480.


Product Details
Sub Air - by Focal
The intense and deep sound of the Sub Air complements all Focal 5.1 systems. The wireless technology makes integration into interiors easy, removing constraints due to signal cable length. The flat and compact design allows you to fit it into all kinds of spaces.
Easy to use and install, the Sub Air turns on at your command and turns itself off when no more sound is being produced.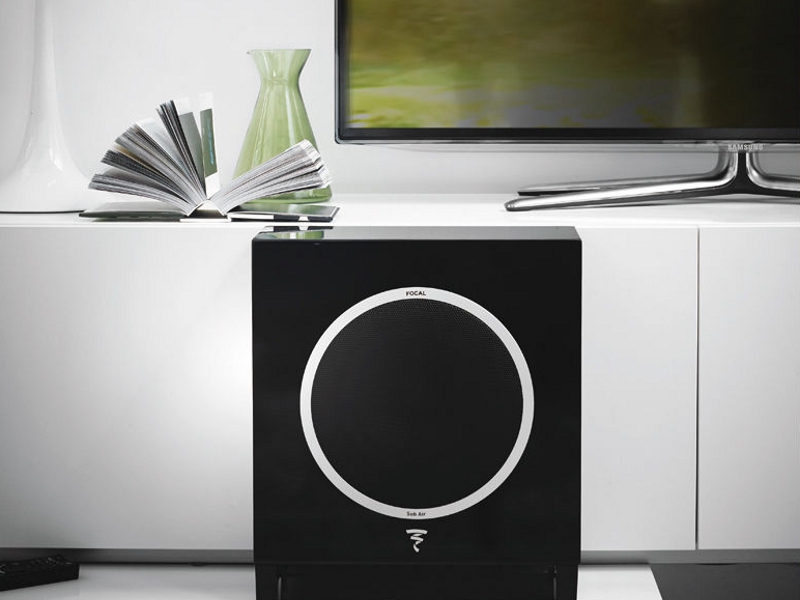 Specifications - Sub Air
Flat shape bass-reflex subwoofer
Integrated 150w BASH amplifier
1 x 8" (21cm) Cellulose pulp cone driver
Bass cutoff frequency: 35hz (-6dB)
Frequency response: 40Hz - 200Hz
Variable crossover: 50Hz - 200Hz
Input panel: Left/Right or LFE
Continuous power output: 110 W
Peak Power output: 150 W
Phase adjustment: 0 - 180 degrees(switch)
Power functions: On, Auto (1 W), Off(0.5 W)
Dimensions: 410 x 360 x 160mm (H x W x D)
Weight: 7.65Kg
Send us an enquiry
Talk to an Expert
Our Vision Hifi staff members are available to discuss our products and your requirements. Contact us today for assistance.
Contact Details
1300 721 480

Vision Hifi
327 Goodwood Road
Kings Park SA 5034