Yamaha A-S1200 Integrated Stereo Amplifier
Nostalgic Hi-Fi design. Today's Hi-Fi technology. A nod to the past with the latest technology for a purely music sound. (More information)
Availability:

Call to Buy

Categories:

Sub-categories:

Brand:

Delivery:

Contact us for Delivery Charges
Need Affordable Installation?
For our Adelaide customers, Vision Hifi offers a range of affordable installation services for your home or office. Discover our Installation Services .
Buy this Product
---
Contact us for Delivery
This product is each.
Available colours:
Order this product by calling us on 1300 721 480.
Vision Hifi is an Authorized Reseller. Order this product by calling us on 1300 721 480.


Product Details
Yamaha A-S1200 Stereo Amplifier...
... Music spawns from something emotional. A unique, personal story an artist wishes to share. Understanding how music is created, and indeed helping artists to create, embeds in Yamaha's DNA a fundamental understanding of music, particularly the emotion upon which music creation is inspired. In the development of each of our extensive range of Hi-Fi products, conveying this emotion to the listener is one of the most important considerations.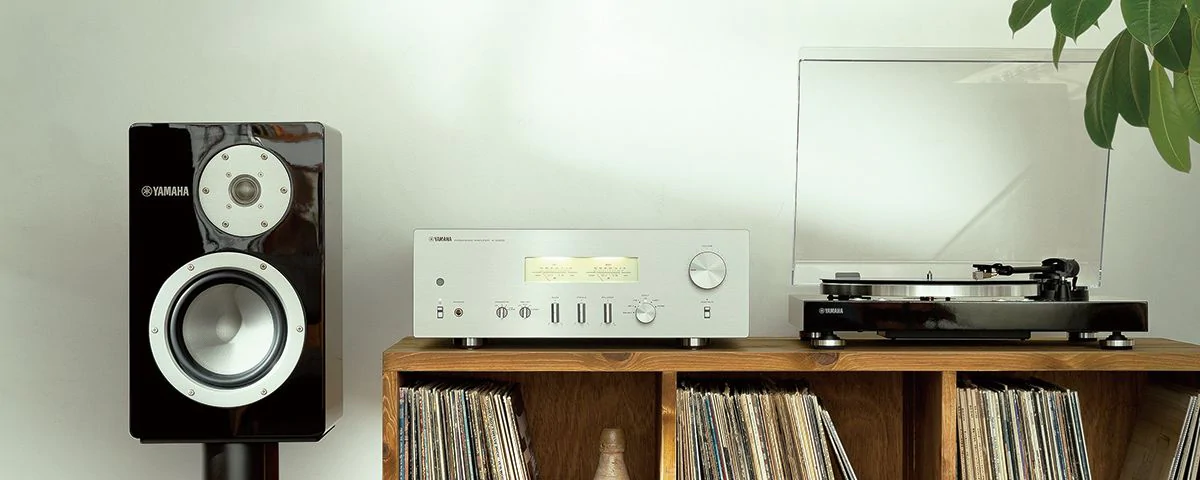 Thick Wires for Ground Connection by Low Impedance Concept
Low Impedance concept, aided by the thick wires for ground connection, is critical for componentry adopting the badge of premium Hi-Fi. This design concept begins in Yamaha's premium Hi-Fi components with the A-S1200, helping to present an open, natural sound stage, bringing the artist and listener closer together.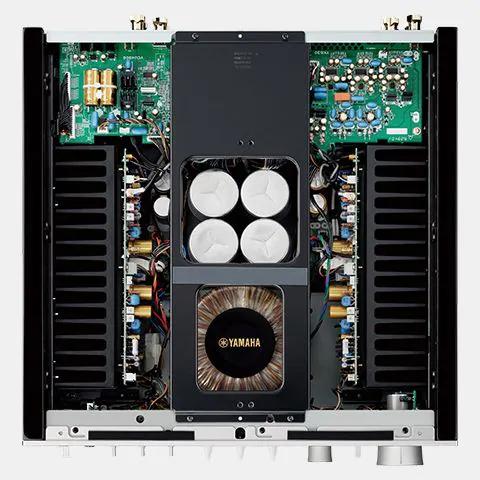 Mechanical Ground Concept
Warranting the 'Premium Hi-Fi' badge, the A-S1200 adopts a Mechanical Ground Concept, inherited from both the A-S2200 and A-S3200. The concept begins with the bolts of the feet welded directly to the main chassis, followed with the large heat sink, power transformer and block capacitors also directly bolted to the chassis. Through this design, unwanted vibration is avoided, achieving expressive and rhythmic bass, presenting the 'Groove' of the music to the listener.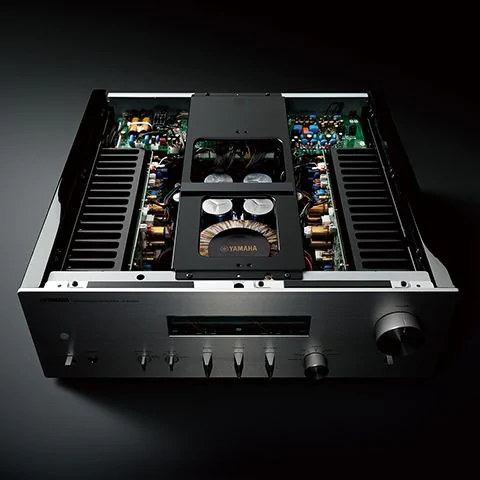 Yamaha A-S1200 Stereo Amplifier Specifics:
Amplifier
Rated Power: 90W x2 8ohms, 150W x2 4ohms (20hz-20kHz,0.07 THD)
Frequency Response: 5Hz - 100kHz +/-3dB / 20Hz-20kHz +/-.03dB
Signal-to-Noise Ratio (CD): 110dB
Inputs / Outputs
5x Analogue input: Main In, Tuner, CD, Line 1, Line2
1x Line Out
1x Phono (MM)
Stereo Pre-Out (RCA)
Headphone Out
Control Trigger In
Remote In/Out
Other
Gorgeous level meters convey dynamics and music pulse with a nostalgic Hi-Fi era look
Original speaker terminals cut from pure brass for highly secure connection
Dimensions
W x H x D (mm) 435x 157 x 463
Weight (kg) 22.0
Visit the
Yamaha Australia Website
for further information.
Send us an enquiry
Talk to an Expert
Our Vision Hifi staff members are available to discuss our products and your requirements. Contact us today for assistance.
Contact Details
1300 721 480

Vision Hifi
327 Goodwood Road
Kings Park SA 5034