Marantz CINEMA60: 7.2 Channel Premium AV Receiver
..a high-performance 7.2 channel AV receiver with 100 watts per channel, Dolby Atmos, DTS:X, and HEOS Built-In streaming, CINEMA 60 is the new standard of foundational luxury home theater. (More information)
Availability:

Call to Buy

Categories:

Sub-categories:

Brand:

Delivery:

Contact us for Delivery Charges
Need Affordable Installation?
For our Adelaide customers, Vision Hifi offers a range of affordable installation services for your home or office. Discover our Installation Services .
Buy this Product
---
Contact us for Delivery
This product is each.
Order this product by calling us on 1300 721 480.
Vision Hifi is an Authorized Reseller. Order this product by calling us on 1300 721 480.


Product Details
Marantz CINEMA60: 7.2 Channel AV Receiver...

..built upon decades of rich heritage, designed with timeless style, and engineered for utmost performance, Marantz CINEMA Series receivers and amplifiers are the foundation of the world's most demanding home theaters.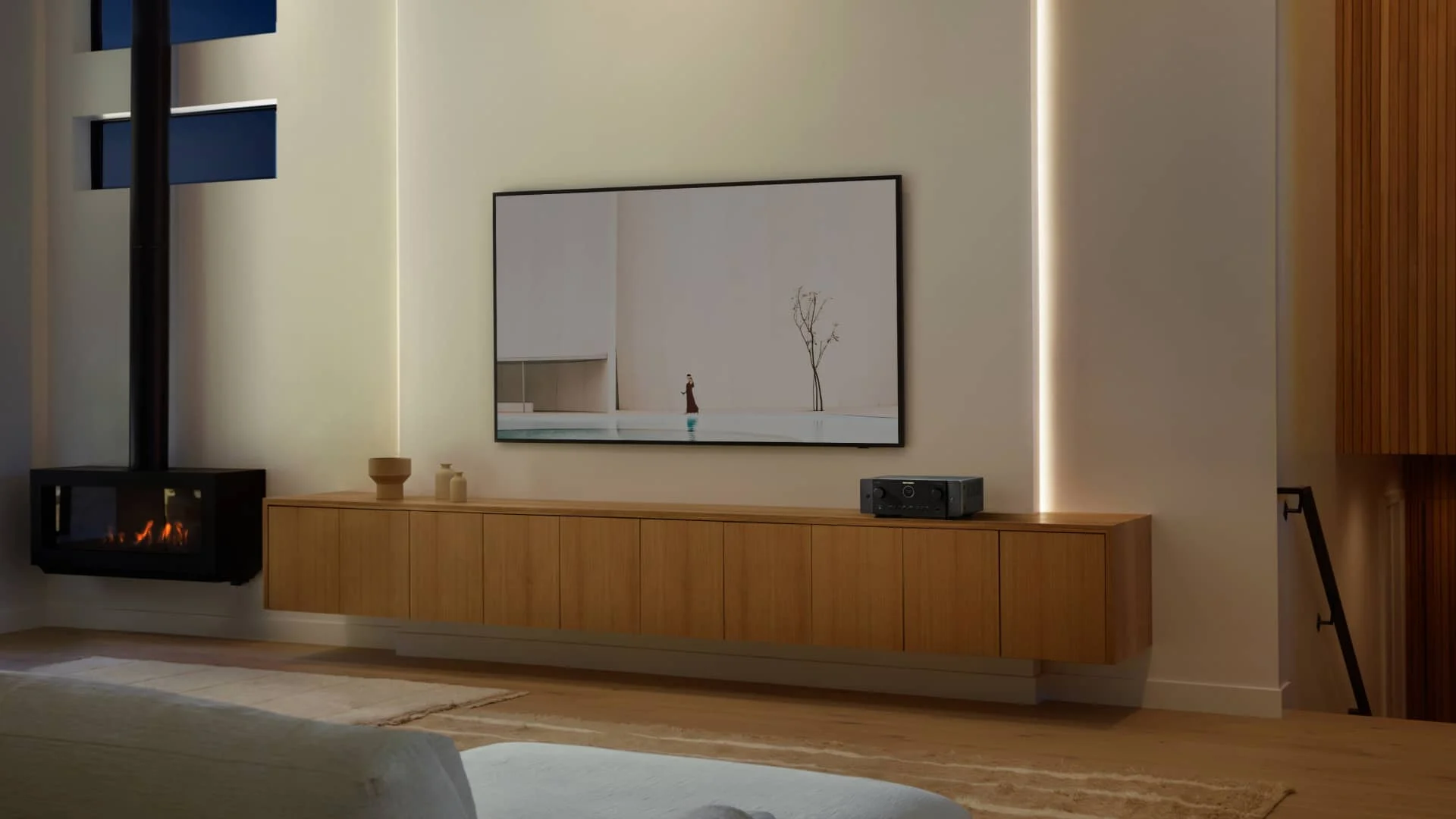 The Marantz Sound Master meticulously tuned CINEMA 50 for amazing performance with our proprietary HDAM amplification circuitry to create the Most Musical Sound in your home.
Six HDMI inputs, plus digital, analogue and phono inputs plus loudspeaker and preamp outputs ensure connectivity to virtually any other components you may have.
Extensive input and output options plus a powerful software ecosystem make CINEMA 60 easy to upgrade as your home theatre grows.
Immersive spaciousness, warm and rich tone, and lifelike dynamics are legendary hallmarks of Marantz sound.

Marantz CINEMA50 AV Receiver Specifics:
7x 100w (8ohm, 20Hz - 20kHz, 0.08% 2ch Driven) with 70% guarantee
Class A/B Amplifier Topology
DTS HD Master, DTS:X, DTS Neural:X, DTS Virtual:X
Dolby TrueHD, Dolby Atmos, Dolby Atmos Height Virtualization, Dolby Atmos Music, Dolby Surround
Max processing of 7.2 Channels (Pre-Amp)
Audyssey MultEQ XT included
Send us an enquiry
Talk to an Expert
Our Vision Hifi staff members are available to discuss our products and your requirements. Contact us today for assistance.
Contact Details
1300 721 480

Vision Hifi
327 Goodwood Road
Kings Park SA 5034