Marantz MM8077: 7-Channel Power Amplifier
Designed for the ultimate music and movie surround sound experience, this 7-Channel power amplifier delivers effortless power and detail to your favourite movie soundtrack... (More information)
Availability:

Call to Buy

Categories:

Sub-categories:

Brand:

Delivery:

Contact us for Delivery Charges
Need Affordable Installation?
For our Adelaide customers, Vision Hifi offers a range of affordable installation services for your home or office. Discover our Installation Services .
Buy this Product
---
Contact us for Delivery
This product is each.
Order this product by calling us on 1300 721 480.
Vision Hifi is an Authorized Reseller. Order this product by calling us on 1300 721 480.


Product Details
Marantz MM8077: 7-Channel Power Amplifier
With todays wide range of speaker systems on the market it is highly important that an amplifier is designed to deliver the optimum performance in any configuration. The MM8077 is designed to consistently deliver the best audio performance, regardless of the specifics of the connected speaker.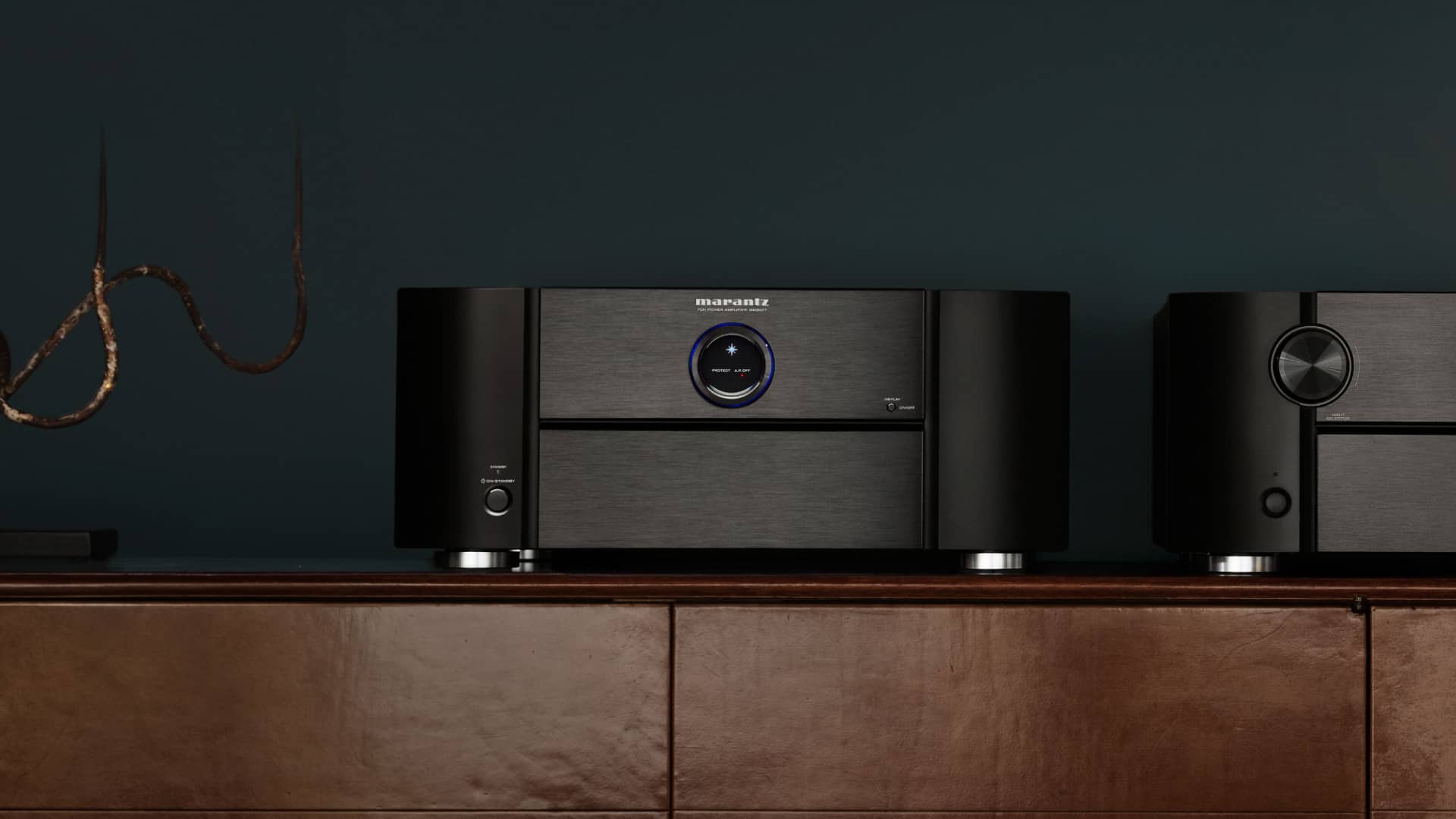 Designed for the ultimate music and movie surround sound experience, the Marantz MM8077 7-channel power amplifier delivers power and detail, and is rated at 150W (20Hz - 20kHz, 0.08% THD, 2ch. drive) per channel into 8 ohms, and 180W per channel into 6 ohms.

The heart of any amplifier is the power supply delivering all the energy that drives the speakers. In the MM8077 only the best and oversized parts are used. The key source of energy is the power transformer. In this instance Marantz has installed a toroidal transformer instead of the standard EI type, which outperforms the latter with super clean power and minimized vibration.
The power supply features a high current toroidal power transformer along with high power (71WVDC) filter capacitors with a total 100,000 microfarad capacitance to easily handle sharp short-term transient peaks.
Combination the MM8077 with the MM7055 and/or the MM7025 for outstanding advanced multi-channel surround sound.

Marantz MM8077 Specifics:
Marantz - MM8077 - Printable Information Sheet
7x 150W RMS 8 ohm (7x 180W RMS 6 ohm) - 20Hz - 20kHz
Current Feedback circuitry
7x Balanced or Unbalanced Inputs
Gold plated speaker terminals
DC trigger control inputs
Marantz remote bus
Available in Black
Send us an enquiry
Talk to an Expert
Our Vision Hifi staff members are available to discuss our products and your requirements. Contact us today for assistance.
Contact Details
1300 721 480

Vision Hifi
327 Goodwood Road
Kings Park SA 5034