Marantz MM7055: 5-Channel Power Amplifier
Marantz sound experts meticulously designed this unit to deliver precise power and accurate musicality. (More information)
Availability:

Call to Buy

Categories:

Sub-categories:

Brand:

Delivery:

Contact us for Delivery Charges
Need Affordable Installation?
For our Adelaide customers, Vision Hifi offers a range of affordable installation services for your home or office. Discover our Installation Services .
Buy this Product
---
Contact us for Delivery
Order this product by calling us on 1300 721 480.
Vision Hifi is an Authorized Reseller. Order this product by calling us on 1300 721 480.


Product Details
Marantz MM7055: 5-Channel Power Amplifier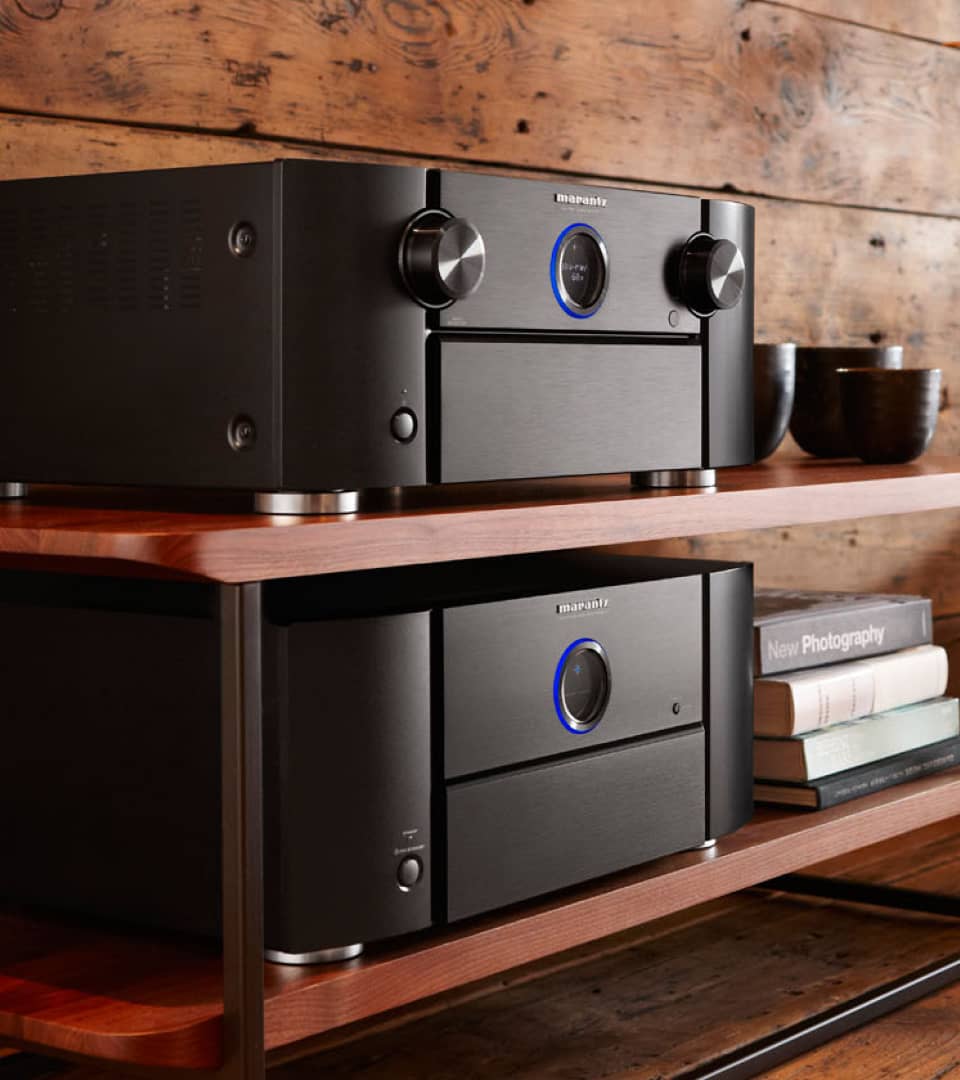 Marantz Theatre Processor Pre-Amp Sold Separately

The MM7055 power amplifier produces 140 watts per channel (8-ohm, 20Hz - 20kHz, 0.08% THD, 2ch. drive) of high current output from each of its five channels.
In practical terms, the MM7055 is ideal for a "5.1" home theatre system, whether based on a moderately powered receiver or a surround sound processor. Two or more can be used to build an advanced system or in combination with MM7025 or MM8077 for outstanding multi-channel surround sound.
A massive power supply includes a multiple-secondary EI-core transformer and over 65,000 microfarad of custom-designed energy storage capacity.
Physically, the MM7055's output stages mount on an extruded aluminum "thermal tunnel" for efficient heat dissipation.
Based on the technology used in the MM8003 and using the exact same chassis, while the ultra-wide bandwidth current feedback technology easily handles the highest SACD frequencies - this also makes it ideal for the high definition DTS Master Audio and Dolby TrueHD formats too. The result - totally precise tonal and image balance, speed and dynamics.
Marantz MM7055 Specifics:
Marantz - MM7055 - Printable Information Sheet
5x 140W RMS 8 ohm (5x 160W RMS 6 ohm)
Current Feedback circuitry
5x Balanced or Unbalanced Inputs
Gold plated speaker terminals
DC trigger control inputs
Marantz remote bus
Available in Black
Send us an enquiry
Talk to an Expert
Our Vision Hifi staff members are available to discuss our products and your requirements. Contact us today for assistance.
Contact Details
1300 721 480

Vision Hifi
327 Goodwood Road
Kings Park SA 5034