24th April 2011

C-Bus Lighting
What is C-Bus?
The ultimate in convenient living
Those who live with a properly designed and installed C-Bus system will often explain to their friends and family that living without it would be like giving up their remote control TVs, microwave ovens, or remote garage doors. The level of convenience is hard to imagine until you have experienced the ultimate in home lifestyle benefits for yourself. You can turn things on and off automatically through the clever use of schedules and timers. Picture yourself pressing a "welcome home" button on a remote control as you pull into your driveway and having your pathway, front porch and hallway lights turn on, your air conditioner begins to warm or cool your living room and your favourite music starts playing throughout your house.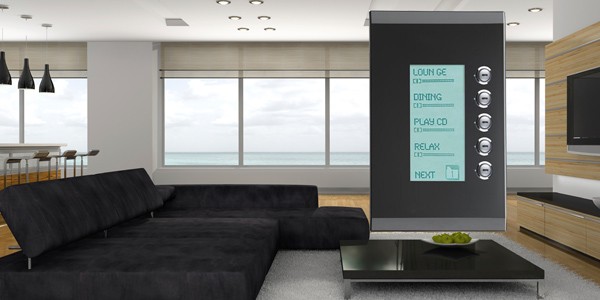 Control at the touch of a button
C-Bus also enables users to set personalized scenes and modes, such as a "goodnight" button that turns everything off when you go to bed, and a "watch DVD" button that activates your home cinema and dims your lights when you watch a movie. Press a "goodbye" button upon leaving the home, and you can be rest assured that all power is "off". It's that easy. Whether you are building or want to enhance your existing home, with Clipsal C-Bus and C-Bus Wireless, anyone can enjoy the benefits of a smart home. You can even start small and add to the system as your lifestyle changes.
Home control that makes cents
However that's just the beginning, there's also the minimal impact that C-Bus has on the environment. With so many advanced features, the Clipsal C-Bus home control system allows people to take complete control of their lighting and electrical devices, and as a result, significantly reduce their energy consumption around the home. This can be achieved through the use of clever occupancy sensors, which turn off the lights when a room becomes vacant. Lighting sensors are also used to turn off and dim lights when they're not needed, or to even open and close blinds and curtains, which ultimately reduces the heat and cold transfer.
Add a touch of style to your home
Stylish, touch sensitive LCD screens replace the need to have multiple wall switches and add enviable style and functionality to any home. The C-Touch Colour Touch Screens can be personalised with your own photographs or graphics and can perform a huge range of programmable functions, all with the touch of a finger. Use a C-Touch Colour Touch Screen to control your entire home's lighting, home theatre, air conditioning, security, watering system and almost anything else you can imagine.