23rd April 2011

Speakers
"Wireless" Speakers - "If only it was true!"
The term "wireless" can be a bit misleading. "Wireless" speakers still come with a wire or should we call it a thick electrical cable, not a thin speaker wire.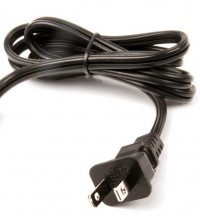 I recall a number of years ago ordering a 5.1 sound system for my office PC. I was naive and ignorant in the belief the system I had ordered was actually "Wireless". To my horror and disappointment it was absolutely useless to me.
The term "wireless" refers to the 2 surround sound speakers that are usually placed to the sides or to the rear of the room.
It can cumbersome to set up a true surround sound system because you have to run speaker cable from the entertainment system to the speakers. Unless you perrform a professional installation that feeds the cables back up within the wall cavity, the result is usually the same...A big unsightly mess. So along came an attempted solution called "Wireless" Speakers. But in my case it certainly was not a solution.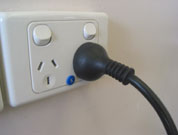 A so called "Wireless" system does provide an alternative. It uses wireless technology but it's not not "wireless"
Like it or not.

..you will still require a wire...a THICK 240 VOLT WIRE...with a BIG PLUG on one end....requiring a BIG POWER POINT.
A convetional "Wireless" systems requires one power point for the two rear speakers and an adjoining speaker cable connecting the two rears with each other. So if you decide to go ahead with a "wireless" speaker system the most important factor is the provision of a power point in the right location. Depending on your circumstances, "wireless" speakers might be a good solution or a big mistake.
Glen Browne